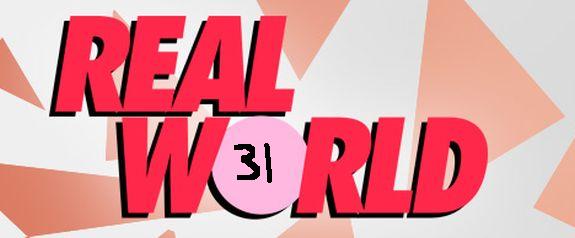 The 31st season of MTV's The Real World began filming a few days ago, and while it has been speculated for months that the show would be returning to Las Vegas for a third time, the network has finally confirmed the location to be Downtown Las Vegas! While two 'Real World' casts have called Vegas home–once in 2002 and again in 2011–this marks the first time that the show is located in Downtown Vegas. The new cast will be staying in the Penthouse suite of the Gold Spike hotel.
"Las Vegas is an iconic film destination and I'm thrilled to welcome MTV downtown," Las Vegas mayor Carolyn G. Goodman said in a statement. "While 'Real World' viewers have seen the show in Las Vegas before, they haven't seen it played out with a vintage flair in our vibrant downtown."
The Ashley has all the exciting details on the season, and she can confirm that this season will have a very cool twist! The past two seasons of 'The Real World' have featured a twist (last season's "Skeletons" brought out people from the cast's pasts, while the previous season "EX-plosion" brought out exes of the roommates.) This season will be no different in that you should expect the unexpected!
According to the sleuthors over at Vevmo (and confirmed by The Ashley's 'Real World' source as well), this season will be unique in that it will bring in extreme challenges for the cast to complete. The season will bring elements of MTV's reality show Road Rules (which stopped filming in 2007) to this season of 'The Real World!'
"The roommates will have to do challenges every week," the source says.
The Ashley can confirm that the first of these challenges has already taken place. In fact, that challenge took place on the first day of filming, says the source. The seven roommates were taken on a hot air balloon ride and told that they had to jump from the balloon in order to stay on the show.
The Ashley is still trying to get all of the details of the new season. It is not yet known what happens to a roommate who doesn't complete a challenge. They may be replaced by someone else, or it may spur the other roommates to vote for someone to leave. The Ashley will have more details on that aspect of the season soon.
The Ashley also has details on some of the seven strangers picked to live in the Downtown Las Vegas location. Here's what we know so far: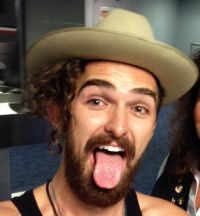 Christopher: A New Yorker who grew up in a Mormon family– he recently moved from Utah. His father was once excommunicated from the Mormon church, which caused the breakup of his family when Chris was 17. Chris is no longer a Mormon and is exploring life outside the religion.
"I'll be the first people in 70 people to leave the church," Chris said in his audition tape, "and probably the first person to be outspoken about it…Being Mormon never did anything for me but make me feel like I was never going to be good enough."
Chris seems to be exploring his sexuality as well.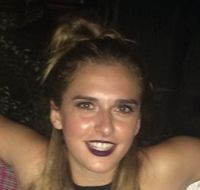 Sabrina: A pop/EDM singer from Boston. (According to her LinkedIn profile, "a well-meaning fan once described Sabrina as 'a mix of Miley Cyrus, Christina Aguilera and Jesus.'") She has tried out a few different MTV reality shows in the past, and in a 2012 audition video, she described herself as a "wild one." Fun fact: Sabrina found out she was adopted when she was 12 years old.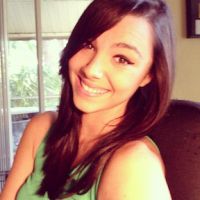 Kailah: A college student  from Florida. She wants to be a journalist, and was formerly the host of a local radio station. She does modeling on the side and works as a bartender at a sushi restaurant.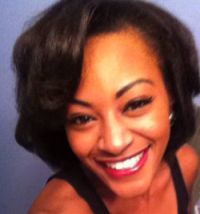 CeeJai: An aspiring attorney from Atlanta. (She is originally from Illinois, though.) She lost her mother to domestic violence and is now an anti-domestic violence advocate. She is also an aspiring actress.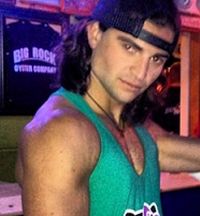 Dione Mariani: A 24-year-old party boy from Massachusetts…with a manbun. He was arrested last December for trespassing, and had previous arrests in 2012 for destruction of property, as well as OUI (Operating Under the Influence). He had his first OUI arrest in 2010 at the age of 18. During that same arrest, he was charged with various other minor crimes.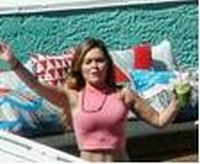 Cast member #6: Unknown female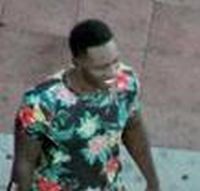 Cast member #7: Unknown male
MTV has not announced the premiere date for the new season; however, it is said to be sometime in early 2016.
(Photos: Facebook, Twitter/TotesMcGotes)