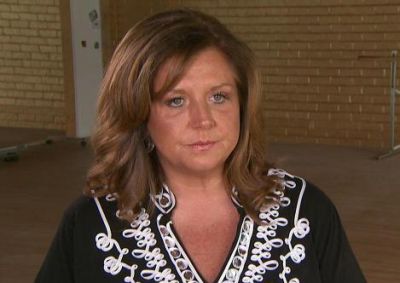 By Holly Rasmussen
It's been a rough week for Dance Moms star Abby Lee Miller. It was announced on Tuesday that the famously strict dance instructor is getting indicted on charges of fraud, right after she was slammed in the media by Dancing with the Stars' Maks Chmerkovskiy, who claims she's an "awful human being."
Abby's legal troubles started five years ago when she filed for bankruptcy. The judge on the case, Judge Thomas Agresti, was just about ready to approve Abby's bankruptcy reorganization when he saw her on television, appearing on her reality show, Abby's Ultimate Dance Competition, and in an ad for American Idol! This surprised the judge, since Abby had made no mention of these ventures  when she was disclosing income information to the courts. 
"I realized that's an awful lot of money coming into this plan, this case and it hasn't been disclosed," Judge Agresti said in a 2013 hearing.
CNN reports that, according to the indictment, Abby was hiding more than $755,000 in income from 2012 and 2013, while still claiming bankruptcy.
A grand jury met Tuesday and charged Abby with 20 counts of bankruptcy fraud, concealing assets and making false bankruptcy declarations following an investigation with the FBI, IRS, and postal service. Abby, who is the owner of Abby Lee Dance Co., originally filed for bankruptcy in 2010. The indictment claims that Abby schemed to defraud the court by hiding income from "Dance Moms", its spin-off shows, and dance instruction and merchandise sales.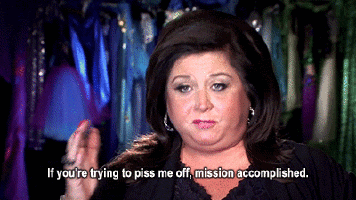 In the reorganization plan, Abby listed herself of the owner of four businesses: the Abby Lee Dance Co., Maryen Lorraine Dance Studio, The Dressing Room, and The Tight Spot. She declared liabilities of $365,000, including a $92,000 mortgage on the dance studio and a $200,000 mortgage on a home in Florida.
She also claimed about $60,000 in taxes owed to the Penn Hills School District and Allegheny County. She claimed her assets sat at about $325,000. She reported her income was around $8,000 per month.
One week after Judge Agresti denied her claims, she miraculously produced $228,000 in income. This angered the judge further, but Abby claimed to not even know about the money or the contracts. The judge didn't buy it.
"The problem here is that it looks to the court like she was hiding the ball and until she got caught we wouldn't have known about this," Judge Agresti said.
Abby's lawyer, Robert Ridge, told People that Abby had to file bankruptcy to save her business, and that she has not yet filed a plea in response to the charges against her.
"There is no loss to any of her creditors," he said in a statement. "We will review the indictment and respond appropriately. Abby is currently shooting season six of 'Dance Moms' and continues to share her love of dance with children around the world."
Not everyone agrees that Abby wants to share her love of dance with children. Maks Chmerkovskiy just slammed Abby on the "Allegedly with Theo Vonn and Matthew Cole Weiss" podcast Tuesday. (Abby recently appeared as a guest judge on 'Dancing with the Stars,' as did Maks.)
"What is the purpose of Abby Lee Miller's existence?" he asked. "I honestly just disregard people like this. I think she's an awful human being. I think she makes money and became famous on borderline child abuse."
Abby has made no comment regarding the bankruptcy or Maks' comments.
According to CNN, if Abby is convicted of the crimes she's been charged with, she could go to jail for five years and be forced to pay $250,000 for each of the 20 counts. She is set to be arraigned on November 5.
Take your own advice, Abby, and "save the tears for your pillow."
(Photos: Lifetime)