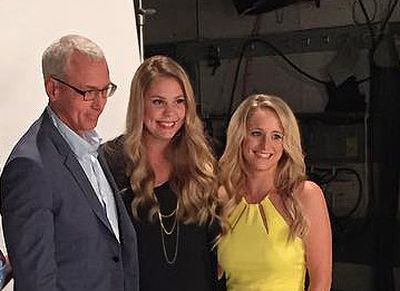 Earlier this week, new broke that Teen Mom 2 star Leah Messer has reportedly lost primary custody of her twin daughters, Ali and Aleeah, to their father, Corey Simms. Leah has remained silent regarding the custody case but Dr. Drew Pinsky has spoken out about Leah losing custody and the status of "whatever her condition is."
When asked to comment on Leah's situation during a backstage interview at the Rachael Ray Show, Dr. Drew stated that while he couldn't confirm that Leah had, indeed, lost custody, he did discuss the effect that losing the kids could have on Leah.
"I know it's gonna be devastating for Leah," Dr. Drew, who moderates the 'Teen Mom 2' reunion specials, said. "Leah loves her children, she's a dedicated mother…She is working very hard and this has been a terribly painful and stressful time for her. So, let's all wish her the best."
Leah's 'Teen Mom 2' co-star Kail Lowry also commented on Leah's situation.
"To be honest, I don't really know the details of what's happening with Leah's custody case, but I feel for her," Kail told The Ashley on the red carpet of Star Magazine's "Scene Stealers" Party in Hollywood last night. "I hope for the best for her and the kids, though."

Dr. Drew also discussed the "condition" that sent Leah to a rehab facility last spring. (Leah has repeatedly denied that she has a drug problem, and Dr. Drew seemed to purposely avoid talking about the topic during the Season 6 reunion special, which was filmed in July.)
"I was expecting progress," Dr. Drew said. "If you saw the last reunion show — which is the last time I had contact with her — I believed she was making some progress."
Dr. Drew stated that the fact that Leah's ex-husband Corey and his wife Miranda came down hard on Leah during the taping is actually a good sign.
"One of the signs I noticed was that the people around her — like her ex-husband and his new wife — people around her were starting to really come down on her," he said. "When that starts to happen, that's a sign to me that the identified patient is getting better. I told Leah that I thought that was a good sign, and that she should just learn to tolerate it. This is when they're really going to come down on her, but to just focus on her treatment. Which she was willing to do."
According to In Touch, a judge ordered the twins to be placed with Corey and Miranda effective October 13 because, as the magazine stated, "Leah's really been screwing up [lately]."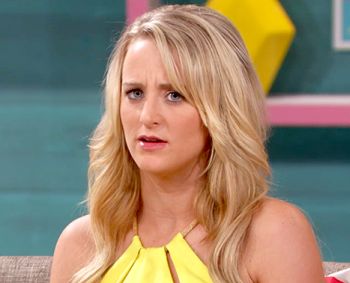 "The judge looked at the girls' school records, which show that they've been late for school, and made the change in custody… Leah only gets the girls on the weekends now," the magazine's source stated.
Dr. Drew, who is an addiction specialist, was unable to ask Leah questions regarding her alleged drug problem and several other topics, due to Leah using her safe word ("Monkey!") during the filming.
Although he feels like she may have been making progress when he saw her in July, Dr. Drew stated that this recent setback could cause a downward spiral in Leah's recovery.
"I don't know if this recent issue with the child custody is going to set her back, but I certainly wish her the best," he said.
To read The Ashley's recap of Leah's segment on the Season 6 reunion, click here!
(Photos: Instagram, MTV)