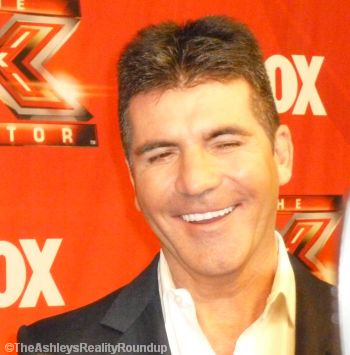 Simon Cowell is making his way back to American reality TV! The sharp-tongued Brit announced today that he will serve as a judge for the upcoming season of America's Got Talent. Simon, who is also the show's executive producer, has served as a judge for Britain's Got Talent but has never gone in front of the cameras on 'AGT.'
Simon will be replacing Howard Stern as a judge on the show.
"I am really thrilled to be joining 'America's Got Talent' next season," Simon said in a statement. "What I love about this show is that it's open to absolutely anyone. America has some fantastic talent just waiting to be discovered, and I would like that talent to come to our show, including any dogs who can sing!"
Simon's (sometimes brutal) honesty and unfiltered wit was, in The Ashley's opinion, what really helped make American Idol, the talent show he left in 2010, so popular. He promises to bring some of that unfiltered goodness to 'AGT' next season.
"I'm not going to lie to people when I think they're hopeless," he told Us Weekly. "But no, of course I'm not going to be rude for the sake of being rude. That would be ridiculous. I'll take it act by act."
NBC Entertainment Chairman Robert Greenblatt stated that Simon is the right man for the job.
"Simon knows this format better than anyone and he's been producing the show with us since the beginning, so we're thrilled to have him to step in front of the camera and take his rightful place at the head of the judges' panel," he said. "We welcome him to the on-screen NBC family."
The auditions for 'AGT' Season 11 are set to begin soon. Currently, Simon is the only confirmed judge for Season 11. It is not yet known if the show's other judges, Mel B, Howie Mandel and Heidi Klum, plan to remain on the show.
Wanna read about what happens behind the scenes of 'America's Got Talent' and find out where many of the show's most memorable contestants (and winners) are now? Order a copy of The Ashley's book Inside AGT: The Untold Stories of America's Got Talent, available by clicking the link below!