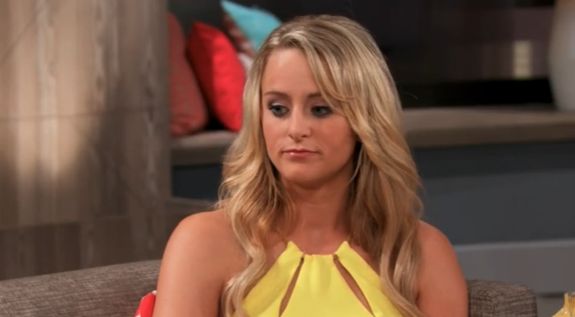 Earlier this week, Us Weekly released a preview of their on-the-record interview with troubled Teen Mom 2 star Leah Messer, who admitted that she had lost primary custody of her twin daughters, Ali and Aleeah to their father, Corey Simms. In the past few days, more information from that interview has been released, including Leah's reasoning as to why Corey wants custody of the twins, how she feels about Corey's wife, Miranda, and much more!
The Ashley has put all of the juicy parts of the interview into a neat little package for you. The interview, which is absolutely Leah's most honest to date, was full of interesting nuggets of information and quotes.
Here are five things we learned from Leah's interview with Us Weekly….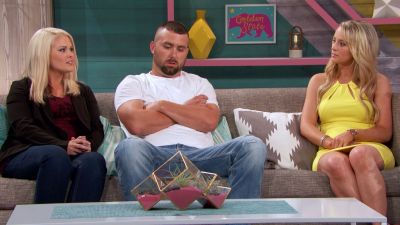 1. Leah admitted to cheating with Corey, and the infidelity resulted in Miranda enforcing rules for the exes.
In the interview Leah stated that she and Corey "hooked up" two months after his wedding to Miranda in June 2013. (She has not yet admitted to the back-of-the-truck tryst with Corey in 2014, however.) Leah claims that Miranda has since come up with a set of rules for Corey to follow when he's interacting with Leah.
"I'm not allowed to call Corey's phone to communicate with the girls unless she's somehow three-wayed in," Leah told the magazine. "He has to be around her when he calls."
Corey must also include Miranda in all texts to Leah. While this may seem extreme, Miranda was undoubtedly stung by Corey's semi-recent betrayal with Leah, which started via text.
2. Corey claims the twins had at least 10 tardies or absences from school in one month alone.
One of the main reasons that a judge ruled in favor of Corey getting custody of the twins was reportedly Leah's inability to get them to school on time. Although Leah denies it, she states in the article that the school had the twins marked tardy or absent 10 times in the month of August. (She only admitted to one tardy, of course, and stated that her issues with getting the twins to school on time in the past are due to her having narcolepsy…or something.)
3. Leah insists that Corey only wants custody of the twins for financial reasons.
"I think child support has a lot to do with [his motivations]," Leah said of why she thinks Corey wanted custody, adding that Corey used to pay her $800 per month in child support when she had primary custody. She stated that Corey will now pay her much less since he has primary custody. (Wait– why is Corey paying Leah still? Shouldn't she be paying him child support now that custody was reversed?!)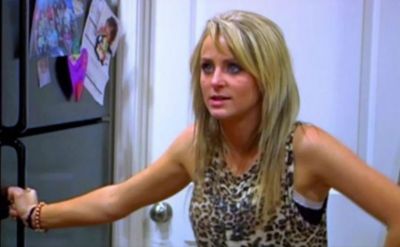 4. Miranda is unsure that Corey can keep his hands off Leah.
"Miranda doesn't want me in the picture," Leah told the magazine. "She wants to hurt me because she thinks that Corey and I still have something for each other."
Um….? She's kind of got a point, no?
Leah said that she isn't interested in going to the boneyard with Corey (anymore).
"I couldn't care less about their relationship," she said. "I want them to be happy. But if I can't get along with them, this is going to be a nonstop fight."
5. The twins are miserable with Corey and Miranda, according to Leah.
Now that the twins are living almost full-time with Corey and Miranda, Leah states that the girls are "miserable" and that Aleeah has even talked about "running away."
After Leah's "tell-all" interview was published, she kept quiet on social media (which is quite unusual for Leah). Miranda, on the other hand, did respond to a fan on Twitter who sent her excerpts from the article in which Leah is talking badly about the Simms.
"It doesn't phase us anymore," Miranda wrote of Leah's statements. "Consider the source."
She later followed it up with a tweet that was almost certainly about Leah's interview, although she didn't directly name Leah.
"I would hate to be that miserable & delusional," she wrote. "I'll definitely be praying for you."
Click here to read The Ashley's recaps of 'Teen Mom 2' Season 6 episodes!
(Photos: MTV)