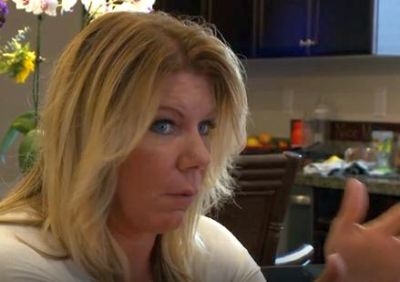 Meri Brown's catfish nightmare seems to be never-ending! The Sister Wives star, who earlier this year engaged in an emotional relationship with a person she believed to be a man named Sam Cooper, has admitted that she was catfished by a woman named Jackie Overton who was pretending to be "Sam" for months. Although Meri is no longer falling for Jackie's game of pretend, the catfish is still insisting that Sam is, indeed a real person.
On a blog kept by "Sam," a new post states that "he" has been offered a book deal to discuss what happened between "him" and Meri during the months of their affair. (According to Meri, and by all accounts, she never actually met or Skyped with "Sam." Jackie was able to change her voice to sound like a male, which is how Meri was able to be fooled into thinking she was "dating" a guy.)
"I have a publisher lined up," the person pretending to be Sam wrote on October 29. "I'm currently looking for an Editor to help me write this book. Any help would be appreciated. The book does not have a working title yet but it will be released on March 1, 2016! I'm excited to share all of my thoughts from this experience."
Meri has not mentioned the catfishing incident since October 6, when she released a statement confirming that she had been duped.
"During an emotional and vulnerable time earlier this year, I began speaking with someone online who turned out to be not who they said they were," Meri said in a statement. "I never met this person and I regret being drawn into this situation, but I hope because of it I can help others who find themselves in similar circumstances."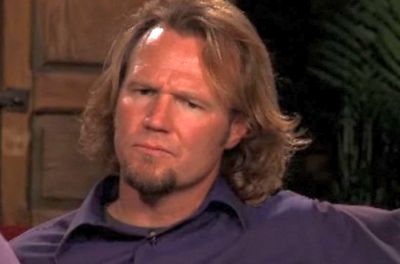 Meri has not elaborated on her affair with Sam/Jackie , but it was a serious relationship. At one point, "Sam" hinted that he and Meri were engaged and that Meri was planning to leave the Brown family for good. (This was happening during the time that Meri was filming the season of 'Sister Wives' that is airing now.)
"He" backed it up by posting numerous voicemails left for him by Meri in which she declares her love for Sam. "He" also posted screenshots of intimate conversations "he" had with Meri during the affair.
Meri has not yet mentioned Jackie's claim of having a book deal, but it is possible that it's true. Numerous tabloids have tracked Jackie down, trying to get her to do an interview, but she has pretended to be a different person each time. However, no publishing company has come forward yet to confirm the claim of a book about this incident.
Read more about Meri's catfishing ordeal by clicking here and here!