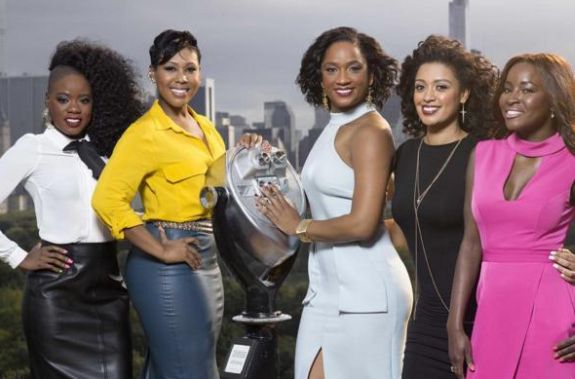 She may not have found love when she got Married at First Sight, but Monet Bell is now divorced, single and ready to mingle again on reality TV!
Monet, who was featured on 'Married at First Sight' Season 1, will be documenting her post-divorce dating life on FYI Network's upcoming new show #BlackLove. According to People, Monet will be one of five African-American women who allow cameras to follow them as they search for true love in New York City.
The new show sounds an a lot like 'Married at First Sight.'
"With the guidance of relationship experts Damona Hoffman and Jack A. Daniels, the women will navigate the dating world – including returning to the scene after divorce, pursuing same-sex love and negotiating interracial relationships – all while receiving constructive feedback on what exactly they're doing right (and wrong) when it comes to finding their soulmates," People reports.
The women will attend a different workshop each episode to help them explore why they haven't been able to find lasting love.
According to Essence, Monet will star on the show alongside Laree "LA" Thomas, Tennesha Wood, Cynthia Branch and Jahmil "Jae" Eady, who are all successful, professional women living in New York City.
Monet's divorce from her husband, Vaughn Copeland, whom she met and married on 'Married at First Sight,' became final last year. She and Vaughn were the only couple from Season 1 that chose to get a divorce. (The other two couples–Jason Carrion and Cortney Hendrix, and Jamie Otis and Doug Hehner— are still married and currently starring on Married at First Sight: The First Year.)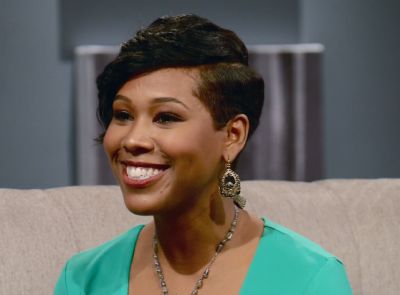 It was Monet and Vaughn's relationship, however, that inspired the idea for 'BlackLove.' 
"This show's unique title and concept was created in that spirit and stems from the overwhelming social media use of the hashtag during the first season of 'Married at First Sight,' as viewers rooted for the marriage of Monet Bell and Vaughn Copeland," Gena McCarthy, SVP of Programming and Development for FYI, said in a press release announcing the show.
'Black Love' is set to premiere on December 8 at 10:15 p.m. on FYI.
(Photos: FYI)