Months after The Ashley first told you all about the plotline for MTV's The Challenge Season 27, MTV has confirmed the season's theme and cast! As The Ashley stated back in June, the upcoming season of 'The Challenge' will be called "Battle of the Bloodlines" and will feature new and old 'Challenge' favorites who have all brought a family member with them to compete with!

Us Weekly released the first official trailer for 'The Challenge: Battle of the Bloodlines' this morning, as well as additional information about the upcoming new season.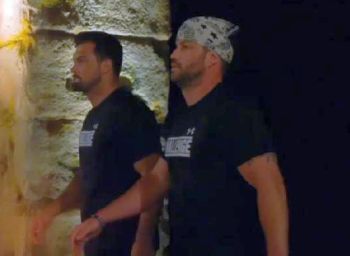 "This season is going to be unlike anything we've done before — we've paired you up with your family," the show's host T.J. Lavin tells the 14 cast members in the trailer.
"According to MTV, contestants will both fight with and against their family, and that the players' fates are tied to their kins," the magazine reports.
As The Ashley told you previously, the cast will include tired 'Challenge' mainstays like Johnny Bananas, Cara Maria Sorbello and Aneesa Ferreira, as well as a few folks from Are You The One? and the newest seasons of The Real World. (Click here to see the season's full cast list.)

This season, which was filmed months ago, will bring plenty of drama. In the trailer, Aneesa and Cara Maria are shown having an altercation, as are Tony Raines and his brother Shane. (At some point during the season, Tony will be injured, one of The Ashley's source tells her.)
After the trailer was released, Cara Maria informed her fans that they will be seeing a new side of her this season.
"If you liked me in the past….You will change your mind this season. Excuse me while i go dig a hole to die in now," she tweeted on Tuesday.
It appears at some point, the family members will all be pitted against each other in their quest to win $350,000.
'The Challenge: Battle of the Bloodlines' premieres December 2 on MTV!
Watch the first trailer for 'The Challenge: Battle of the Bloodlines' below: