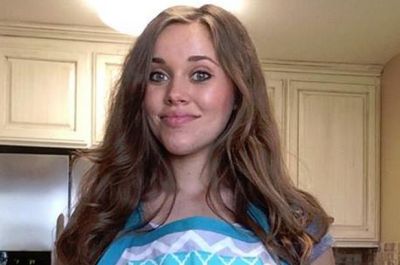 Former 19 Kids and Counting star Jessa Duggar Seewald gave birth to a baby boy five days ago and, while her birth announcement and gender reveal were essentially ruined by her sister-in-law, Jessica Seewald, Jessa and her husband Ben Seewald have been completely tight-lipped about what they have named their new bundle of joy. The couple has promised the show's fans that they will be revealing the baby's name "soon," but have yet to post it.
The couple even asked fans for their guesses as to what the baby's name is and, apparently, there's a good reason for that!
On Monday night, Jessa posted a hymn about her baby boy to her official Facebook page. When one fan asked her why she and Ben had not revealed their baby's name yet, Jessa gave a surprising answer.
"We'll be announcing as soon as we settle on a name!" Jessa wrote. "Still haven't decided!"
So…are they having trouble deciding between the names "Ben Bob" or "Jim Ben"? It's a tough call…
While Jessa may have no clue what she wants to call her son, she is certainly smitten by Baby No Name.
"Every time I stare into his face, I can't believe he's mine! I feel blessed beyond measure!" she told a fan who congratulated her.
Before the baby's birth, Ben and Jessa had announced that they do not plan to follow Jessa's parents' lead and give all of their children names that start with the same letter.
"We thought to ourselves, if we do that, we'll kind of limit our name selection," Ben said during a public appearance in September. "We thought maybe we'll keep our options open."
The Seewalds' scramble to choose a name for their baby will likely be included in one of the upcoming TLC specials featuring Jessa, Ben and Jessa's sister and brother-in-law, Jill and Derick Dillard. The first of the specials is set to air in December.
(Photo: Twitter)