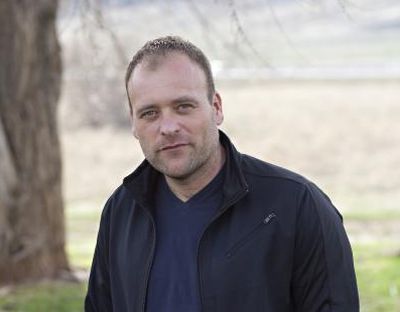 Sister Wives fans are anxiously awaiting Sunday night's episode, when the catfish cheating scandal concerning Meri Brown will finally be discussed.
While fans have been expressing their opinion about the scandal (and the polygamous lifestyle in general) all season, few have the kind of insight that Brady Williams, former star of TLC's My Five Wives, has.
Brady's show, which featured his five wives and their combined 25 children, was cancelled by TLC earlier this year, but Brady took to Facebook earlier this week to give his thoughts on polygamist cheating. (It appears that the Facebook Q&A has since been deleted.)
"So as far as cheating…that just compromises the family unit in so many ways," Brady wrote in the Facebook chat session. "Is there a way to overcome it? Sure, but just like in monogamy the road to renewed trust is a difficult one, and in polygamy there is more than just your wife or husband. There is also the other spouses to re-engender trust with."
Brady stated that he could understand how people involved in polygamist relationships could be lead astray from their marriages.
"Sadly, I think most of the time in polygamy [having a spiritual connection] doesn't exist with all the relationships. I am just a very lucky man to have it…with all my wives," he wrote.
Brady also gave his fans an update on his extra-large family. When we last saw them on 'My Five Wives,' Brady and his wife Rhonda were considering adopting a child. Since that time, Brady said, the couple has put those plans on hold.
"We have suspended the adoption plans until we can move to a more friendly state where we can adopt without fighting a court battle for the right to do so," he wrote.
He has been keeping busy, and is working on several books about the polygamist lifestyle. While the Williams family occasionally does TV appearances, it does not look like any other network will be picking up 'My Five Wives' in the near future.
"We just appeared on [British TV show] The Moaning of Life with Karl Pilkington," Brady wrote. "We don't have any other show coming but are open to future possibilities."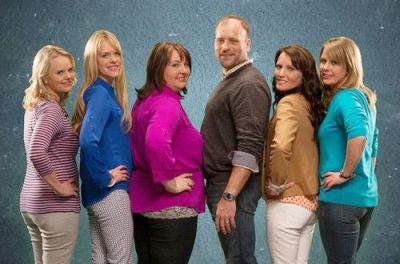 Finally, Brady discussed his relationships with his five wives, and their relationships with each other.
"I think hardships in poly-family life are similar to those in mono-family life, just amplified," he wrote. "Finances are definitely different. Many polygamist families think that the man is in charge of the money and the women just have to accept what he says. I say bull-crap. We as a family believe in an egalitarian polygamy where the women have just as much right to decide family government as the man. Obviously finances are a huge part of that. Everyone's interests need to be secured."
As you may remember, Brady filed for bankruptcy last summer, claiming he was over $318,000 in debt. The bankruptcy was finalized in September 2014.
Although Brady did not mention the bankruptcy in his Facebook chat, he did mention that he's not interested in taking on any more mouths to feed.
"I personally am not interested in marrying anyone else," Brady wrote. "That being said, there are a couple of wives who insist that I saying never is a wrong-minded approach to the question.  I always included my wives in the courtship/dating process. I couldn't imagine it any other way."
(Photos: TLC)