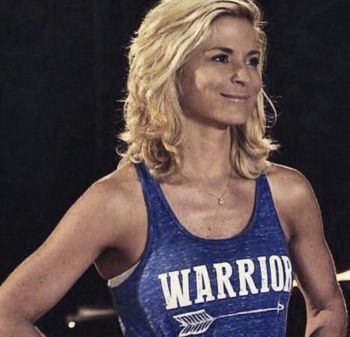 On this day last year, the world lost the amazing Diem Brown: MedGift founder, ovarian cancer spokesperson and star of MTV's The Challenge. Diem died on November 14, 2014 after a long, hard battle with her third bout of ovarian cancer. Diem was one of The Ashley's personal heroes, and during the last months of Diem's life, The Ashley did her best to keep readers posted on Diem's battle. 

Today, we honor Diem's life, which was cut short by this terrible disease. MTV is also remembering Diem in a number of ways.
The network recently released the mini-documentary, "Honoring Diem," which features interviews with Diem's sister, Megan Brown. Megan has worked tirelessly since Diem's death to keep her sister's memory and passion alive. She recently helped launch the Ovarian Cancer National Alliance, a Congressional caucus that helps spread awareness of ovarian cancer.
In the mini-documentary, Megan discusses how Diem's MTV cast mates helped in the final days of Diem's life, and have continued to support Diem's family in the year since her death. 'Challenge' cast members, including Laurel Stucky and Derrick Kosinski, attended the caucus, which took place in September.
"It's important for us to keep her legacy alive so we can push for a cure and push for preventive care," Derrick told MTV.
Diem's on-and-off-again boyfriend, 'Challenge' star CT Tamburello was "phenomenal" in helping Diem and her family through very hard times, according to Megan.
"We were forced to live in really tight quarters together when Diem was really, really sick," Megan said. "He would come in and out of town and take care of her when I was at work. And he was phenomenal helping us through the service and the days that followed."
CT has kept a low profile in the year since Diem's death, almost completely disappearing from social media. He will, however, make an appearance during the next season of 'The Challenge,' along with Diem's other sister, Faith Brown.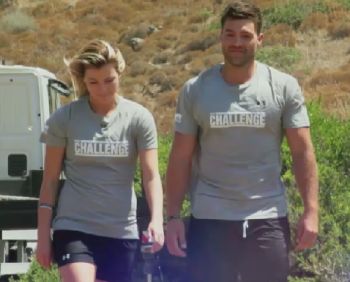 In the recently released trailer for the upcoming 'The Challenge: Battle of the Bloodlines" CT and Faith are seen surprising the season's contestants. From what The Ashley hears, CT and Faith will not compete on the whole season, but she can not confirm that just yet.
"I do really think people have a misconception of who CT is," Megan says in another clip of the documentary. "There's a whole sensitive side to him, obviously that my sister knew and he was able to show her. I think he was vulnerable when it came to Diem."
Earlier this week, Diem's family, friends and MTV cast mates gathered in New York City for the first annual #DiemStrong event, a dance party that took place at a club and helped raised money for MedGift, Diem's beloved charity.
"[Diem] was a huge advocate for MedGift," Megan told Cosmopolitan. "She was the patient, so trying to do it any justice is my goal. I don't want it to fade."
"I hope people remember, she was diagnosed at 22 and passed at 34," Megan told People. "In that short time she did more than people do their whole lives. After she passed I realized she inspired thousands and thousands. She was an inspiration of strength and had a love of life."
Click here to see The Ashley's "Top 5 CT & Diem Moments!"
Watch a clip of "Honoring Diem" below. MTV has not yet confirmed if the documentary will air on TV.