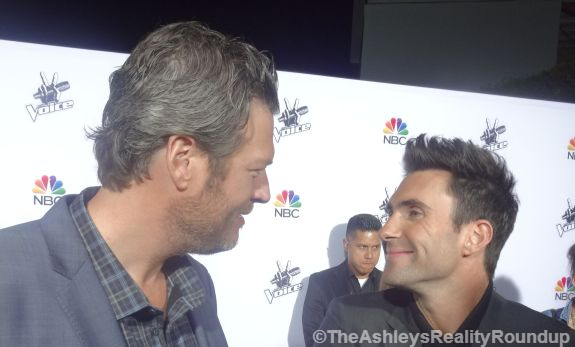 The coaches' panel of The Voice has resembled a game of (red) musical chairs over the last nine seasons, with a mix of music industry giants taking their turns filling in the two middle chairs on the set. Over the years, Gwen Stefani, Usher, Pharrell Williams, Christina Aguilera, Shakira and Ceelo Green have alternated on the show, but the two constants have always been Blake Shelton and Adam Levine as coaches.
"Adam and I are the bookends," Blake recently told Country Countdown USA.
While Blake has already signed on to coach during the upcoming tenth season (along with Adam, Christina and Pharrell), many fans wonder if Blake will ever sit a season out. In the interview, he addressed that topic.
"It's never even come up where Adam and I aren't there, and I would hate to step away for a season," Blake said, hinting that if his buddy Adam were to quit the show, he would most likely follow.
"I've told them if that ever comes up, I'm just gone period," Blake said. "[Adam and I have] figured out what people like about our relationship, and that's the immaturity, and the fact that we can't hurt each other's feelings, so there's no holds barred."
Blake went on to explain that Adam helped him through the hard times following his recent divorce from Miranda Lambert.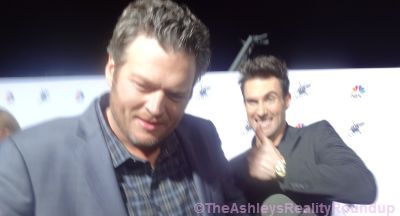 "I consider him one of my best friends," Blake said of Adam. "I actually went and stayed with the guy when I was going through my divorce, and he was a really good friend to me during all that."
The duo's playful relationship is beloved by 'Voice' fans, and has been noticed by others in the entertainment industry as a potential profit source.
"We have been approached many times from movie companies, even the network NBC has asked us to do other projects together," Blake said. " But we're not going to do that. I think we're in the perfect situation. I think if we start pushing it too far, it'll be too much of us. Everybody's over-thinking it. Let it just be good the way it is."