In recent years, celebrities have been incorporated into the casts of The Biggest Loser. From singer Ruben Studdard to Olympian Holley Mangold, these famous people have been turning up more and more on the show, and it looks like that trend will continue into Season 17.

NBC has released details of the upcoming new season, which will be called "Temptation Nation." According to the official season description, "the theme of the show will be temptation and indulgences, including not just food but electronics and shopping." As The Ashley previously told you, longtime trainer Bob Harper will take over for Alison Sweeney as host this season, with Dolvett Quince and Jen Widerstrom serving as trainers.
Sixteen new contestants will be stepping on the scale during Season 17, and a few of them have faces we recognize from other reality shows.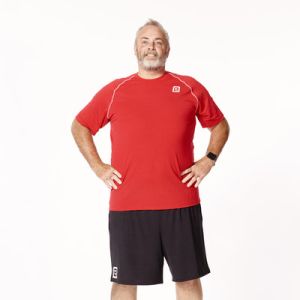 Survivor Season 1 winner Richard Hatch will appear on the new season, telling People that at 54 years old and 314 lbs. he considers himself "old and fat." However, he insists that he wanted to be that way. He joined the show to find out why he has those feelings.
"Most fat people I know say they don't want to be fat. That's a lie," he told the magazine. "If I didn't want to be fat, I wouldn't be fat. So, why do I want to be fat? I want to know why so I can see if there is something I can do about wanting something different – something better."
Richard, who won the very first season of 'Survivor' back in 2000, is best remembered for his habit of walking around camp naked, appearing on 'Survivor All-Stars' and 'The Celebrity Apprentice,' and for being sent to prison for tax evasion.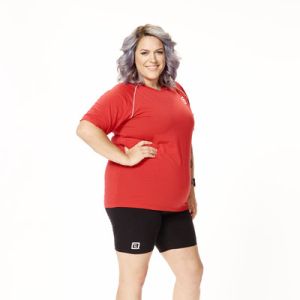 Like Richard, contestant Erin Willett is no stranger to reality TV. We first met Erin on the second season of The Voice, where she competed on Team Blake and ended up finishing in fifth place.
Erin, who was dealing with the deal of her father during her time on 'The Voice,' says she packed on 40 additional pounds during her time on the singing show, bringing her to a starting weight of 238 lbs.
Season 17 will also include a variety of family members competing on the same team. (The Ashley has a hunch that this will not last for long, given the show's tendency to throw twists at the contestants.) The family teams include husband and wife Colby and Hope Wright, father and daughter Rob Kidney and Sarah Gilbert, and twin brothers Roberto and Luis Hernandez.
The new season of 'The Biggest Loser' premieres Monday, January 4 on NBC. Click here to meet all of the new contestants!
(Photos: NBC)