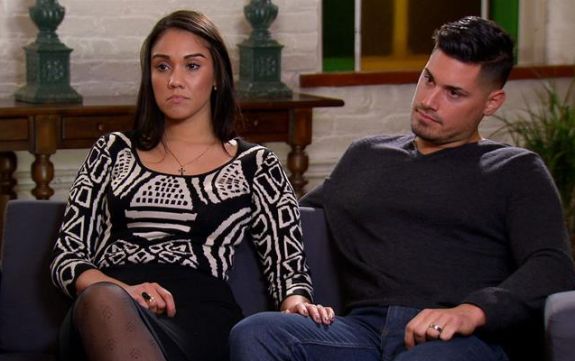 What started as a happy-go-lucky adventure to find love has resulted in a legal nightmare for Married at First Sight Season 2 star Jessica Castro— and A&E!

As The Ashley told you earlier this week, Jessica is currently involved in a legal trial against her soon-to-be ex-husband, Ryan De Nino. She is suing Ryan, whom she married in December 2014, for harassment, menacing and stalking. In June, she took out a protective order against Ryan after he allegedly made death threats against her and her family while mic'd up at the 'MAFS' Season 2 reunion.
In Touch Weekly has discovered that Jessica is not the only one to accuse Ryan of violent behavior. According to the magazine, the divorce lawyer hired for Ryan by the show's producers actually quit in October, due to Ryan becoming what she described in an email as "violent" and "furious."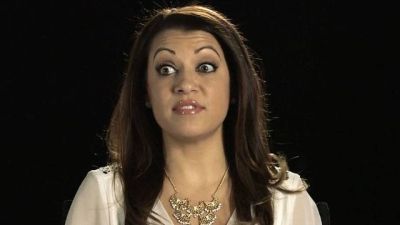 The magazine obtained an email that paralegal Soraya Balbin sent to the show's producer, Jason Watters, and others this fall. In the email, the lawyer wrote that Ryan threw a "tantrum" when she met with him to discuss his divorce from Jessica.
"[He] became even more violent, and two of my attorneys had to … check on my safety," Soraya wrote in the email, adding that when she eventually kicked Ryan out of her office, "He got even more defensive and furious. I have never been talked to the way he talked to me."
As The Ashley told you previously, Jessica's lawyer, celebrity legal eagle Marc Rapaport, is currently battling A&E to get the unaired footage from Season 2 released. The network is trying to use a shield law usually reserved for journalists to keep the unedited footage from going public.
Jessica's lawyer told In Touch Weekly that Jessica is considering suing A&E, as well as Kinetic Content, the production company behind the show. He stated that the network and production company should be held accountable for allowing someone like Ryan to slip through the show's supposed "rigid" screening process.
"We are considering potential claims against the production company and network," Marc Rapaport told In Touch. "We believe that in the quest for ratings, our client's emotional well-being and physical safety were jeopardized."
Unfortunately for Jessica, she is still legally married to Ryan, who has not made any public statements in regard to the lawsuit against him. The couple is in the process of getting a divorce, however.
Jessica took to Twitter after the In Touch article was published to talk about the case.
"I'm mentally over that 'relationship' however I'm glad the truth is coming to light," she tweeted on Thursday. "Absolutely the toughest part is having to relive it over and over. It's exhausting to my spirit at times."
The Ashley will keep you posted as the legal drama unfolds!
(Photos: A&E)