The new season of MTV's The Challenge premiered Monday night and, while "Battle of the Bloodlines" features many familiar faces, there were a few 'Challenge' mainstays missing. Many of the "regulars" were forced to decline to participate in 'Bloodlines' for a very good reason— they were (or are currently) pregnant!

A staggering amount of stars from 'The Challenge' and 'The Real World' are currently pregnant, expectant fathers, or new parents.
Let's take a look at the 'Challenge' Baby Bump-o-meter…..
Baby Bumpin'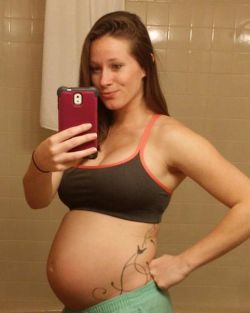 Laura Waller (RW: St. Thomas):
Laura, who was most-recently seen on 'The Challenge: Battle of the Seasons," is currently about 27 weeks pregnant with a baby girl. She plans to name the baby Kodie and has not stated who the baby's father is.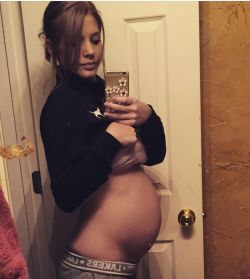 Madison Walls (Real World Skeletons):
Madison is currently about 28 weeks pregnant with her first child, a girl she plans to name Harper. While she has never starred on 'The Challenge,' her ex-boyfriend (and fellow 'Skeletons' co-star) Tony Raines is currently starring on "The Challenge: Bloodlines." He is the father of Madison's child, but the couple split this summer after Madison discovered that Tony had been unfaithful to her. This was (sort of) discussed on Monday's 'Bloodline' premiere.
'Bout to Burst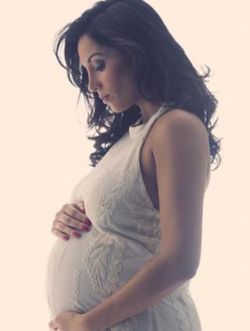 Theresa Gonzalez (Fresh Meat 2):
Theresa is due to give birth any day now. She is pregnant with a baby girl, whom she and her NFL football player fiance TJ Jones plan to name Easton. Before getting pregnant, Theresa rarely missed a 'Challenge' season. She appeared on the most-recent season, "Battle of the Exes II," as well as the two seasons before that ("Free Agents" and "Rivals II").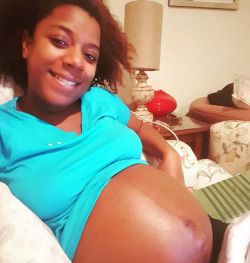 Jasmine Reynaud (RW: Cancun):
Jasmine, last seen on the "Free Agents" season, is currently very pregnant with a baby girl. She and her boyfriend Dean Fougere have stated that they will be naming their little girl Madelyn. Like Theresa, Jasmine rarely missed a 'Challenge' season before getting knocked up. In addition to "Free Agents," Jasmine previously starred on "Rivals II", "Battle of the Seasons", "Battle of the Exes" and "Rivals."
Brand New Mommas: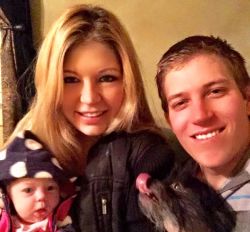 Carley Johnson (Fresh Meat 2):
Carley only appeared on one season of 'The Challenge,' but she's memorable because she and her teammate, Landon Lueck, won that season! Now married, Carley became a first-time mom last month when she gave birth to a little girl she named Avalon.
P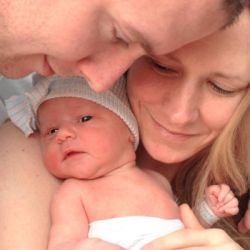 aula Meronek (RW: Key West):
Paula also had a baby in November. The ten-time 'Challenge' star gave birth to her second child, a daughter named Athena, on November 10. Paula and her husband Jack have been married since April 2014 and are also the parents of son Atlas.
Katie Doyle (Road Rules):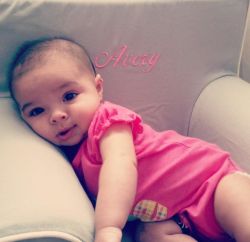 Nine-time 'Challenge' star Katie Doyle welcomed a baby girl named Avery in June. Katie, part of the OG 'Challenge' crew, hasn't appeared on a 'Challenge' since 2010's "Cutthroat" season. She got married in January 2014.
Fathers-to-Be:
Several male 'Challenge' stars are about to be fathers as well. In addition to Tony Raines (mentioned above), Adam Royer (RW: Las Vegas 2) is expecting a baby boy. Tyrie Ballard (RW: Denver) is expecting a baby girl named Elyssa in March.
(Photos: Twitter, Instagram, Facebook)