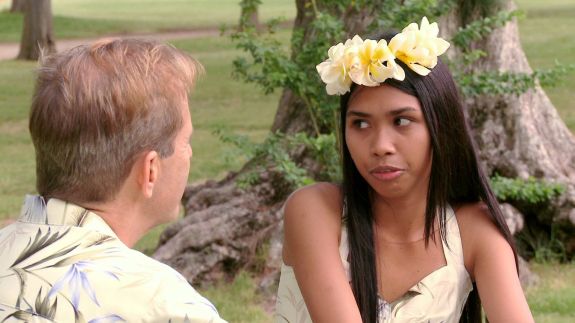 By Holly Rasmussen
It's time to wrap up another season of 90 Day Fiancé! Since it's the season finale, we will finally get to see if the rest of the couples get married. (As you'll remember, Josh and Aleksandra and Noon and Kyle got married on last week's episode.)
We pick up in Baltimore with the biggest creep of the season, Mark. He is baking a birthday cake for his fiancé Nikki because she is turning 20. Mark is 58. (Perhaps he couldn't get a table at Chuck E. Cheese to celebrate his fiance's "big girl" birthday?)
Mark said Nikki is still upset with him because he made her sign a prenup that leaves her with nothing if they ever divorce. Mark decides to make dinner for Nikki and his 21-year-old daughter, Elise. (She is, by far, the best person on this show.) She has awesome pink hair and is trying her best to pretend like these people aren't freaks.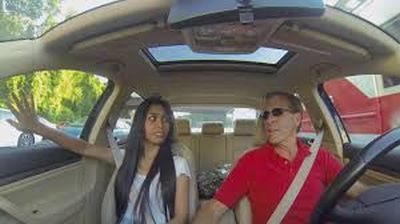 As they eat dinner, Elise is shooting Nikki very telling looks. It's almost as if she's trying to signal Nikki to run away from this whole engagement mess. At dinner, Mark finally presents Nikki with a real ring. (She has been wearing a zip tie on her hand up until now, naturally.)
The ring is a very pretty diamond solitaire. It's nice to finally Mark being somewhat normal and doing something nice for Nikki.
Next, we head to Florida for Loren and Alexei's wedding. Alexei's family came over from Israel for the wedding, but Loren is being her usual bratty self. She's totally Bridezilla-ing the poor woman who was tasked with doing her hair, and is freaking out over a wrinkle in her dress.
Blah, blah, Loren's being a bitch. What else is new?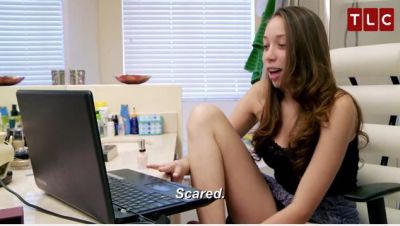 We then skip over to Fernando and Carolina. She is Skyping with her family back in Colombia and is discussing how she has had some issues connecting with Fernando's family.
In Pennsylvania, Melanie is all set to walk down the aisle with her Jamaican fiancé, Devar. Melanie is full of happy tears…but her sister Bev is here to rain on her parade. (We love us some Bev over here, by the way!)
"I do not trust Devar," Bev says, adding that she let her sister know how she feels. "I let her know my opinion. I always have and I will continue."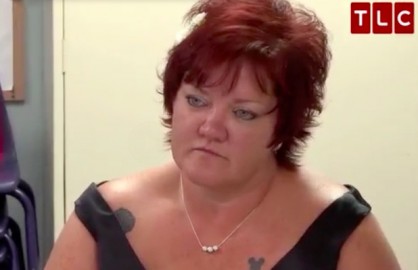 Bev is walking around in her bridesmaid's dress on with a sour look on her face, which is awesome. Meanwhile, Devar is having a nice heart-to-heart talk with Melanie's young son, Hunter. He seems to really look up to Devar, so hopefully the marriage ends up working out.
Meanwhile, Mark and Nikki arrive in Hawaii for their destination wedding. (I wonder if this is also where he married his ex-wife? He's done everything else the same so far—bought Nikki the exact same car, met Nikki in the exact same city, etc.)
Mark decides to sit Nikki down and have a conversation about their future.
"Children are not the plan," Mark says.
Nikki says she's still holding out hope that he will want to have a baby in the future. Mark says he "doesn't want to be nagged 10 years in the future when her clock is ticking."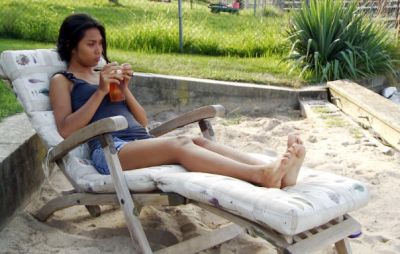 Nikki says she will accept that.
"I have to if I want to marry him," she says.
It's Fernando and Carolina's wedding day. Fernando's mom comes in the room and gives Carolina a pair of panties…naturally. I mean, who's mother-in-law didn't give them lingerie on their wedding day, right?
"It's not used. It's brand new," she says.
Well, thank God for that.
We catch a sweet moment where she tells Carolina she wants her to be her daughter. Aww.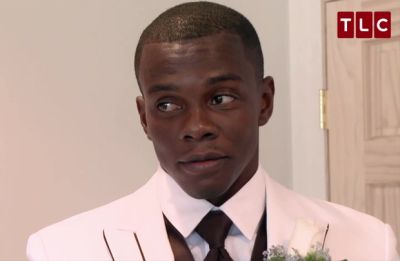 In Pennsylvania, Devar is tearing up during his vows to Melanie. He's probably thinking about all that TLC money that he can soon send back to his sister in Jamaica. To seal their marriage, Melanie and Devar have a full-on make out session in the church. No nonsense Bev is there to tell Devar this better be real or he will have to deal with her!
And no one wants to mess with Bev. If she's willing to basically threaten murder on national TV, we know she's not playing!
Loren and Alexei get married in a boring beachside ceremony. The best part of this ceremony is the hot pink yamakas worn by the groomsmen.
Moving on….
Fernando and Carolina get married in a garden ceremony.
"It is very real now," Carolina says.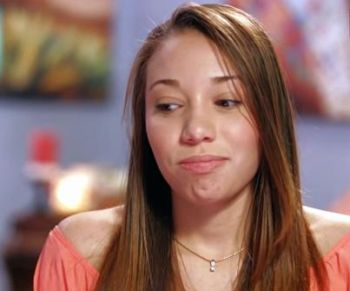 Yeah, she's just now realized that she has to live in a house with a 40-year-old man and his overbearing parents.
Fernando's mom says she thinks they will all continue to live together because Carolina is "lazy and doesn't want to work."
Well, that's awesome to say about your brand-new daughter-in-law. Come on Ma, save that stuff to write in the newlywed's wedding card!
In Hawaii, Nikki is getting ready for her wedding and looking very sad. (You are normally happy on your wedding day, but…she has to marry Mark so we understand.)
Meanwhile, Mark is hanging out in white slacks and pretending to be Shakespeare.
"I have found my love and today we will be betrothed."
He's waiting on that beach for a while. Forty minutes later, he's starting to get nervous. Against everyone's wishes, Nikki finally shows up to marry this grandpa.
And, that's it for the season! All of the "happy" couples ended up getting hitched.
Now for the Tell-All…..
To read recaps of previous '90 Day Fiance' episodes click here!
(Photos: TLC)