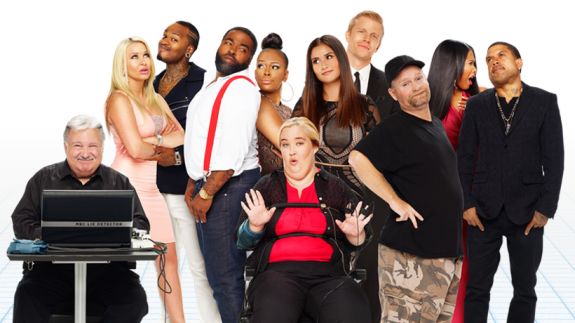 By Holly Rasmussen
If you love shows full of manufactured drama and C-listers desperately clinging to their 15 minutes of fame, you're in luck—WEtv's Marriage Boot Camp: Reality Stars is back! This season has quite a cast of characters; some people that we know well, and some people that we can barely remember.
The first couple we meet are Benzino and Althea from Love & Hip Hop: Atlanta. They apparently have a volatile relationship.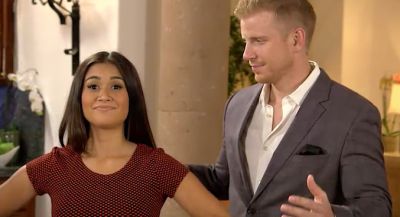 Next we meet Sean and Catherine Lowe, who met and married on The Bachelor. Sean says their problem is that they "speak two different languages" and that they don't know how to argue in a healthy way. They walk in and try to say hi to Althea and Benzino, but Benzino and Althea are too busy arguing to acknowledge them. The next BootCamper we meet is Sarah Oliver who says she's known as the "bootylicious blonde bombshell from Bad Girls Club." She has her tattoo artist boyfriend "Inkman" with her. Sarah said they're in an open relationship and she's not happy with it. Inkman said his problem is "the bitches."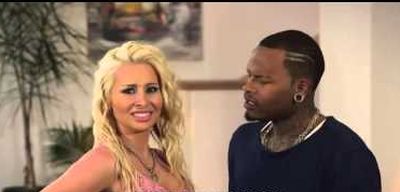 I mean, isn't that everyone's problem? "She brings me girls and we have fun," Inkman says. Sooo..that's your problem? The threesomes? Then comes Sundy Carter and Cedric. You might remember Sundy from Basketball Wives: L.A. Sundy says they were married but got divorced because of her infidelity. She had another child with a married man while in a relationship with Cedric, naturally. "Right now it's just a friendship, but I would consider marriage again," Sundy says of her relationship with Cedric.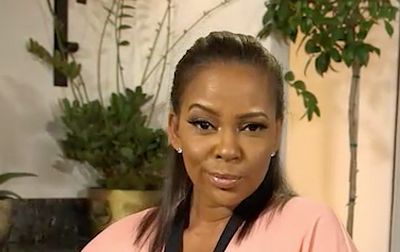 To make things even more dramatic, apparently Sundy and Benzino used to bone! Yesss! Benzino says he doesn't know if Cedric knows about their relationship, but something tells us that producers will make damn sure to take care of that task.
Finally…the last couple arrives….it's Mama June Shannon from Here Comes Honey Boo Boo and her boyfriend, Sugar Bear Thompson. You may recall that last year Mama June was caught spending time with the man who was convicted of molesting her daughter. Mama June says she was "just friends" with the man. This is some Dr. Phil level stuff.
The therapists probably can't believe their luck with this pair. Mama June says they're here because she thinks Sugar Bear has been cheating.
Um…what?
For some reason Catherine is excited.
"I am such a fan of both of them," she says.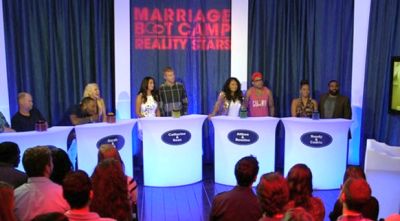 The therapist come in and make the couples play some weird version of "The Newlyweds Game." Mama June reveals during this weird game that she has fallen out of love with Sugar Bear. Sundy reveals that she thinks Cedric loves her more than she loves him. "I want to commit to the right person, but the right person hasn't come along yet," Sundy says. The therapist realize they have their work cut out for them.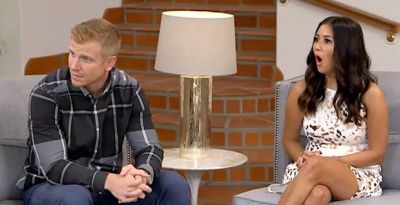 Sean and Catherine obviously think they're better than everyone on this show.
"They're a lot different from me and Catherine," Sean says.
"Honestly, it's like I don't really care about anyone else's relationship, you know." Catherine says.
We know, Catherine. You only care about you, your husband, and your ability to hawk products on Instagram in lieu of getting a real job.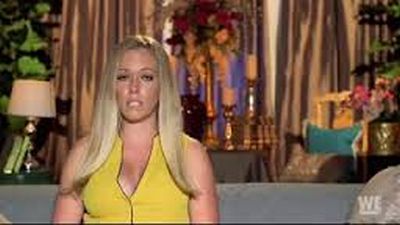 Sean tells the therapist  that he "doesn't want to be associated" with the other cast members when they "talk about threesomes and dropping f bombs." He says they're really uncomfortable.
The therapist says if he wants to leave, he can. Of course he doesn't. He needs that reality TV paycheck!
Next week, they bring Judge Toler from TV's Divorce Court in to let the couples know what she thinks. Even though no one actually cares what she thinks, it should make for interesting TV.
Until next week….
(Photos: WEtv)