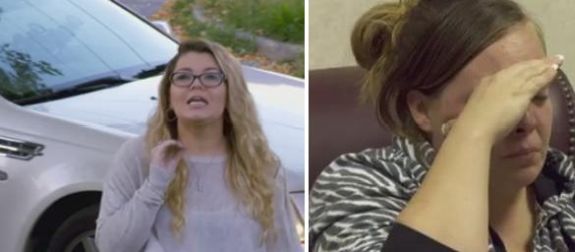 MTV is touting the upcoming Teen Mom OG Season 5B as a season "like never before," and after watching the second trailer for it, we can see why!
In the just-released trailer, we see that two of the girls have changed very little since we last saw them: Maci Bookout is still dealing with her oft-napping baby-daddy Ryan Edwards, while Farrah Abraham is still stripping down to her skivvies on the regular and yelling at everyone.
The stories of Amber Portwood and Catelynn Lowell, however, will take a new turn this season. In the trailer, Amber is seen fighting her ex, Gary Shirley, for joint custody of their daughter Leah. Gary, who became Leah's sole legal guardian when Amber entered prison in 2012, seems hesitant to allow Amber to regain even partial custody of their daughter.

"Leah needs to be in a steady, stable home," Gary tells Amber in the trailer.
Amber then goes to see her lawyer to start the process of fighting for custody.
"I've been out for three years and I'm sober," Amber says, later telling a lawyer, "I want joint custody of my daughter."
Gary eventually goes to a lawyer as well, telling him that Amber's fiancé, Matt Baer, is quite the fertile Myrtle.
"Her fiancé has seven kids, and [Amber] don't even know about this."
Amber later disputes Gary's claims.
"I've been with this man for over a year," she yells. "I think I know him!"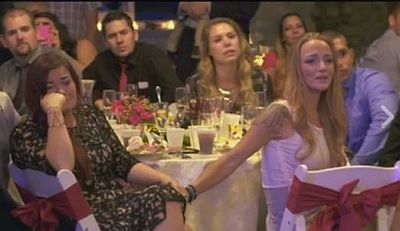 Meanwhile, Catelynn appears to be struggling with some emotional issues following the birth of her daughter, Nova, in January.
"She's got depression and anxiety," Catelynn's husband, Tyler Baltierra, says as the camera pans to Catelynn in bed.
The new trailer also shows Amber and Maci coming together to support each other during Catelynn and Tyler's wedding.
To get more info on the new season of 'Teen Mom OG' click here! To watch the previously released trailer, click here!
New episodes begin Monday, January 4 on MTV!
Watch the new trailer below:
Get ready for a season like you've never seen before.

Posted by Teen Mom on Thursday, December 10, 2015
(Photos: MTV)