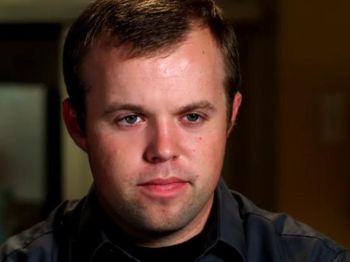 Two rarely-heard-from members of the Duggar family are speaking out on the recent scandals involving their older brother Josh in 2015. John-David and Joseph Duggar gave rare interviews regarding their disgraced brother, declaring their shock over what their big brother was caught doing in 2015.
(In case you were living under a rock this year, it was discovered in May that Josh had molested four of his sisters and another young girl while in his teens. In August, it was revealed that Josh had been cheating on his wife, Anna.)

Hearing from John-David and Joseph is a rare treat, as the Duggar kids without courtships/husbands/babies are rarely allowed camera time. Both John-David and Joseph tend to keep to themselves and weren't often in the spotlight on the family's reality show 19 Kids and Counting. It turns out, however, that they actually have a lot to say.
"I don't think there's any way any of us would have known that my brother was living such a secret life," 20-year-old Joseph says, obviously referring to the his older brother's cheating scandal. "It broke my heart. Whenever somebody you respect the most is willing to get up and proclaim what we believe as Christians, about being true to your wife, you'd never think that that's the person who's involved in it."
John-David, who at 25 is only two years younger than Josh, stated that he had always looked up to his big brother before the scandals broke.
"After everything started to settle down from the first release of stuff in the news about Josh, we got word of [the cheating scandal] that we had no clue about," he said. "That was a little more of a shock probably than the first stuff coming out.
"I always wanted to be like him," John-David added. "But one of the toughest things I ever had to tell my older brother was, 'I don't want to be like you anymore.'"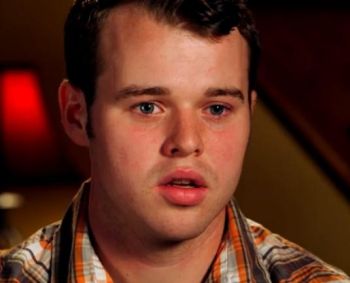 With Josh in a longterm rehab facility, John-David is now acting as the eldest Duggar son.
"It's a big load. It's a big weight upon me now," he said. "I've got a whole bunch of younger siblings looking up to me, and I've got to be an example to them. Because whatever I am, that's what they want to be. I know that's how it was for me and Josh."
The interview clips are from the upcoming 'Jill & Jessa: Counting On' specials, the first of which airs this Sunday. The second and third installments will air on December 20 and December 27, respectively.
Watch the clip featuring John-David and Joseph below:
(Photos: TLC)