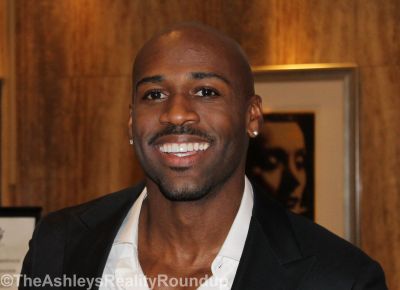 Earlier this week, Rob Kardashian was hospitalized and diagnosed with Type 2 diabetes, according to TMZ, who broke the news yesterday. Rob, the only son of Kardashian matriarch Kris Jenner, apparently had no clue he was diabetic and, according to TMZ's latest report, was suffering from diabetic ketoacidosis, a condition that could have put Rob into a diabetic coma, had it been untreated.
Rob, who has struggled on-and-off with his weight for years, has not been seen in public since June, when he was photographed at an In & Out Burgers restaurant. The formerly svelte reality star has become somewhat of a hermit in recent months.
Last year, it was rumored that Rob was trying to get himself on The Biggest Loser, but that turned out to be untrue. Still, one of the weight loss reality show's trainers, Dolvett Quince, is offering his services to Rob in hopes that he will get healthy in 2016!
"Depending on the stage of his diabetes, diabetes can be reversed," Dolvett told a TMZ cameraman who asked him about Rob's condition. "If you eat better and exercise, diabetes can be eliminated completely."
Dolvett added that Rob being diagnosed with Type 2 diabetes is "a byproduct of bad decisions."
However, Dolvett wasn't trying to bag on Rob. In fact, he revealed that he has tried to help the 'Keeping Up with the Kardashians' star.
"I've reached out to Rob in the past, and I'm reaching out to him again now," Dolvett said, before speaking directly to Rob. "I'm here, I want to help you. I know you need the help but you've got to have people in your camp that you can trust."
"It's a new year, a new Rob," Dolvett added. "I wish him the best."
The TMZ cameraman continued to follow Dolvett through the airport, asking if Rob being diagnosed with diabetes could help others who are battling the disease.
"He's a public figure, he could be a huge help," Dolvett said. "Hopefully he'll motivate a lot of people coming into the new year."
Dolvett added that he'd do a training session with Rob "in a second."