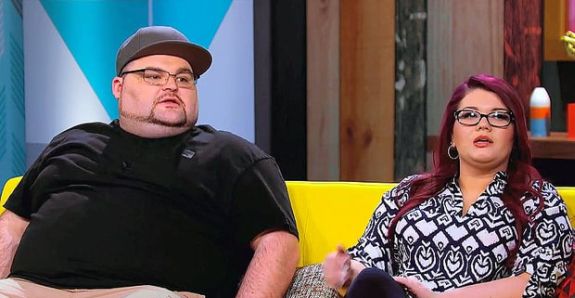 Earlier this month, Radar Online announced that Teen Mom OG star Amber Portwood had been awarded joint custody of her six-year-old daughter, Leah, but according to court records discovered by The Ashley, that may not be the case…at least, not yet anyway. 

After Radar published that story, multiple sites reported the custody change as fact, but it appears that the case is still pending. Amber, who signed over full custody of her daughter to her ex, Gary Shirley, before entering prison in 2012, is definitely making progress in regaining 50/50 custody of Leah, however.
The Ashley can exclusively reveal that a hearing has been set for January 15 to decide the custody case of Leah. Currently, Gary still has full custody of Leah, despite what the media is reporting.
Amber first filed a motion to change the custody situation of Leah on August 26, right in the middle of when MTV was filming her for the upcoming season of 'Teen Mom OG.' The original custody hearing was set for October 1 but it was cancelled for some reason.
The hearing was later rescheduled for January 15. Technically, the judge has the authority to deny the custody change if it is viewed to be in the best interest of the child.
It does sound like Amber and Gary have come to some type of agreement regarding the custody of their daughter, however.
"I'm very happy that Gary and I are going to share joint custody of Leah," she told  OKMagazine.com. "This is something I've been waiting for. The time is perfect."
Naturally, the custody battle will play out on the upcoming season of 'Teen Mom OG.' Amber told OK! that it took some convincing to get Gary to agree to the 50/50 custody arrangement.
"We talked for 30 minutes and I said, 'This is not healthy for any of us, this is not healthy for Leah, let's just be adults and do this,'" Amber said. "There are certain things I did that made him feel a little better about it."
In the OK! interview, Amber even admitted that Radar had jumped the gun on reporting the custody change, stating that things aren't "finalized yet."
The Ashley will update this story when she gets more information.
(Photo: MTV)