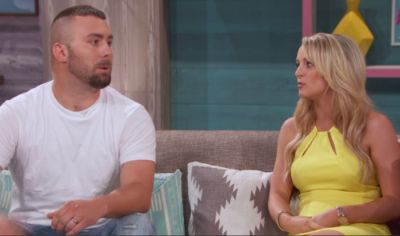 Earlier this week, Teen Mom 2 stars Corey Simms and Leah Messer headed to court for the latest hearing in their bitter battle for custody of their twin girls, Ali and Aleeah. Leah, who had custody of the twins stripped from her in October, has been fighting to get the girls back ever since. She even claimed that the twins were very unhappy at Corey's house. (Click here to read what she wrote on her private Facebook earlier this month about how the twins have changed since being at Corey's.)
Anyway, Leah and Corey had their hearing a few days ago, and afterward Us Weekly posted a story stating that Leah had regained partial custody of the twins. According to the magazine, Leah "will now have the girls on Thursdays through Sundays, and will deliver them to their dad…on Mondays. He'll have them for the remainder of the week."
The Ashley didn't report on the custody switch right away, as she needed to check with her sources to make sure it was legit.
The Ashley can now confirm that this is actually true! (Generally, you can trust stories that come out of Us Weekly. The magazine has deals in place with MTV and oftentimes the stuff they post comes directly from the network.)
The magazine added that the twins will stay at Corey's place one weekend a month, and that Leah and Corey will "split the bills 50-50."
Anyway, The Ashley's source tells her that Corey and Leah went into the courtroom ready to battle it out, but they were somehow able to come up with a plan while in the courtroom that worked for both of them.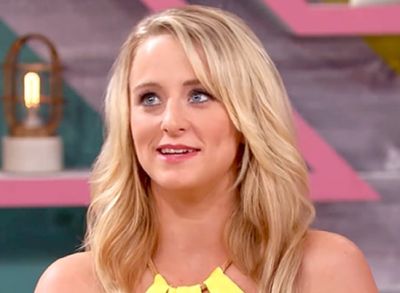 "They decided to do shared parenting," The Ashley's source tells her. "Corey's intention was never to rip the girls away from Leah. He fought for full custody because that was what needed to happen at the time to protect the girls. He never wanted to cut Leah out of their lives, or replace the girls' mother or anything else that fans were saying about him. People only know a piece of how bad things had gotten, honestly."
The Ashley's source tells her that MTV cameras were rolling both before and after the hearing, but they were not allowed to film inside the courtroom. (Damn it, West Virginia! Let us see the good stuff!)
"MTV filmed Leah and Corey explaining to their families what happened inside the courtroom," the source added. "That footage will probably help fans understand why Corey did what he did in regard to custody."
(Photos: MTV)