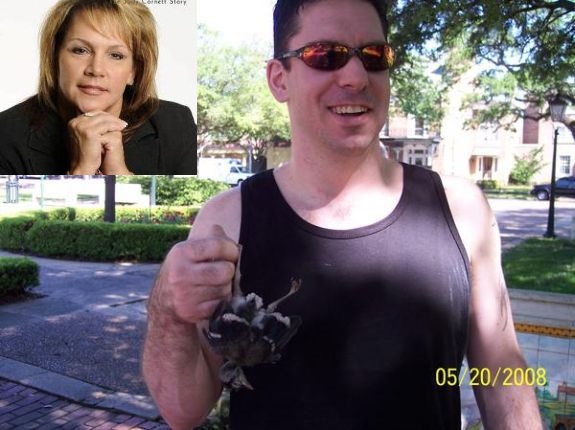 Note: To see how Amber has responded to this story, scroll to the bottom of this post.
Earlier this week, The Ashley brought you an exclusive interview with Kelli Nunn, a former fiance of Teen Mom OG star Matt Baier. Kelli, who claims to have given birth to Matt's daughter eight years ago (if you're counting that makes at least eight alleged kids fathered by Matt), told the story of how Matt allegedly came into her life, got her pregnant and then left her broken in 2007.
Monday's episode of 'Teen Mom' featured scenes in which the seven child support cases pending against Matt (confirmed by The Ashley in December) were exposed. After it aired, yet another woman who says she had a bizarre encounter with Matt back in 2008 and has come forward.
In an exclusive interview with The Ashley, Judy Cornett, founder of Safety Zone Advocacy, a non-profit that works to prevent child sexual abuse, tells the story of how Matt randomly came into her life, and why she thinks his famous fiance, Amber Portwood, needs to beware of what she calls "the wrath of Matt."
Judy says that she is not a person who is simply jumping on a bandwagon to take down a reality star. In fact, she has never even watched 'Teen Mom' and was not aware of Matt being on the show until this week.
"Matt had disappeared from my mind until this all came up," Judy told The Ashley. "It's not like I saw this man on TV and wanted to get involved in the drama surrounding him. I really didn't want to, but honestly… I'm hoping that the people who had the bad experiences can share them and save someone else from being victimized."
Judy says her interaction with Matt began in the spring of 2008, when she met the future reality star on MySpace. At the time, Judy says she was making frequent appearances on the talk show circuit, trying to raise awareness for her organization. After talking to Matt online for a short time, Judy says he was eager to come to Tampa (where she was living) to help with the organization.
"I wasn't sure about having him come to my home in Tampa, but I remember him being very insistent," Judy said. "When he came to Tampa, it was very awkward. When he came to my house, he came with very little. He just had a small bag with a few dirty clothes in it. I had to wash his clothes for him. But at the time, he had made it seem like he had money, and that he wanted to help me and my organization."
Judy says a friendship began between her and Matt (they were never romantically involved, although Judy claims that Matt seemed to be trying to turn their relationship romantic.)
"I thought he wanted to help. He told me about the book he written about sexual abuse," she said, adding that she thinks the book may have been written after they met as a way for him to get close to her.
Soon after Matt arrived, Judy says they took a trip to Mobile, Alabama, to help the family of a little girl who had recently been killed in a car accident. The little girl had allegedly been sexual abused, but because she had passed away, was obviously not able to testify to put her abuser in jail. Judy says she and Matt went to Mobile to help the family at a rally.
Judy said she's not exactly surprised to hear that Matt ended up on television, given that when he was with her at the rally in Mobile, Matt was constantly putting himself in front of the news cameras that had gathered to cover the event.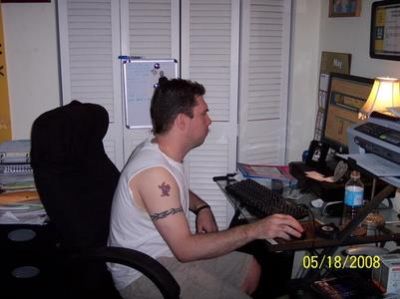 "He always wanted to be in front of the cameras," Judy said. "I kept telling him to stop, because he didn't know enough about my organization or the case to speak about it. He just wanted to be right up in the forefront."
Judy said that eventually, things got "creepy" with Matt and she kicked him out of her house, even though he said he had nowhere to go. Although she claims that he called her later on when one of his baby-mommas allegedly kicked him out of her house, Judy says she has not had an interaction with Matt since.
"I think the only addiction he has is stealing from people and lying, going after people with money females that is," Judy tweeted after the episode of 'Teen Mom OG' aired on Monday. "Get away from Matt, he is using you!! I have personal history with him!! I put his a** in a taxi after stealing money!
"The whole thing was bizarre,"Judy told The Ashley. "I look at it now, it doesn't seem like it was real. It's become a circus of all these other women. I've never experienced anything like that in my life. Thank God I didn't fall for him [romantically] like everyone else did. I wasn't looking for a relationship. Had I been desperate for love or companionship things might have turned out very differently for me."
Judy says she has nothing to gain or lose by coming forward with her story.
"My intention is to bring awareness to someone who is being preyed upon," Judy says. "Based on my experience with this individual, and the stories I've heard from his other victims, I'm very comfortable with what I'm saying about him."
Judy says she was surprised to learn that Matt claims to be a recovering addict.
"He never once mentioned that, and his sobriety and all of that never came up in our conversations," she says.
In an interview with Blog Talk Radio in 2008, Matt (under his pen name Grey Baker) even admits to changing himself to fit the situation he's in.
"I would do and say whatever someone needed me to in order to endear myself to them," Matt says in the interview. "I couldn't keep a relationship because I was so self-destructive. I wanted everybody to love me, but I couldn't return the love."
Judy suspects that he may have used that as a way to get closer to Amber, who is a recovering addict herself.
"My gut is that yes, he went for a weak link and when he went for Amber, she took the bait," Judy says, adding that she finds it disturbing that Matt had been flirting with several other 'Teen Mom' franchise stars before getting with Amber. "If he was madly in love with her, why in the world did he try to hit up those other girls first? After he got rejected by them, he went to Amber and all of a sudden, boom, they're in love and living together."
Judy says her concern for Amber's well-being is what ultimately prompted her to share her story.
"We [myself and the other women who have come forward] are not trying to create drama, we're trying to save someone's life from being destroyed,"Judy said. "Amber has an opportunity to do something good with her life, and we who have experienced the wrath of Matt don't want to see her to fall prey to his manipulation and lose everything she has."
Judy says her experiences with her organization have helped her understand that someone like Amber, who has spent time in prison and turned her life around since, may be more forgiving of someone like Matt.
"She understands that people make mistakes and can change; however, this was not an isolated incident," Judy says. "So many people are coming out of the woodwork to talk about their experiences with Matt. If all of this had transpired before 2008 and then stopped, then maybe he had changed. But it has continued."
Judy had a few more words of advice for Amber.
"I just hope that with all of us coming forward, that we can make an impression that will change her mind about being with this man," she said. "Right now she has such a huge opportunity, working in entertainment, to make a difference. I wish her well and I hope that she will enjoy the money from the show with her child, and enjoy the quality time with her. I hope all this drama disappears for her."
UPDATE: Amber has released a statement to MTV News in what is likely a response to this story, as well as The Ashley's interview with Matt's former fiance, Kelly Nunn. In the statement, which was released yesterday, Amber does not deny that what the people from Matt's past are saying about him.
"There have been many stories and allegations surrounding Matt's past," Amber said in a statement. "Just as my own journey has proven, people make mistakes and should be given a second chance without being judged solely on those choices. We are happy and focused on building our future together."
Looks like the wedding is still on…
(Photos: Twitter)