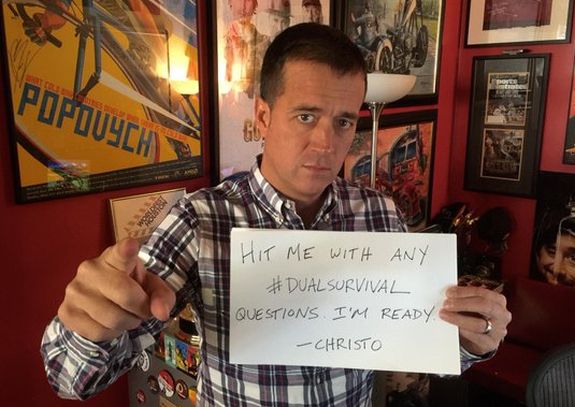 The seventh season of Dual Survival is now in full swing with its two new hosts, Grady Powell and Bill McConnell. While the new guys, who replaced Matt Graham and Joe Teti at the beginning of this season, have managed to win over some of the show's fans, a lot of dedicated 'Dual' fans are still not thrilled with the new combination.
"These 2 new dudes are not for me. Bring back any of the older guys," one fan tweeted recently.
"Bring back the original cast," another posted. "The latest are unwatchable."
Obviously, fans of the show are curious to learn more about what really happened to Matt and Joe, and to find out whether or not any of the former hosts are ever going to come back to the show. Late last month, the show's executive producer, Christo Doyle, decided to answer some questions from fans on his Facebook page, in hopes that the video Q&A session would help shed some light on the present 'Dual Survival' team, and what he has planned for the future.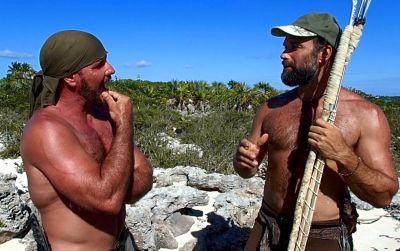 On why Joe and Matt are no longer on the show:
Christo's first order of business was explaining what happened to Joe and Matt, since that was the most frequently asked question.
"I don't think we made it that clear, [why they are off the show] and we probably should have and that's kind of why I'm doing this chat," Christo said. "This show, 'Dual Survival,' is insanely difficult on our talent. They are tasked with flying all over the world, in a very short amount of time, being in really rough conditions…we are rough on these guys.
"It's brutal to make this show," he continued. "These guys are in the middle of nowhere with almost nothing. So these guys get tired, they get stressed out. They decide that they want a change, and the network also decides that this is survival and we want to keep things fresh.
"I think it's hard for everybody when we make a change," he added. "I think there is a little period where people need to get used to the new talent but ultimately, I do think it's a good thing for everyone involved."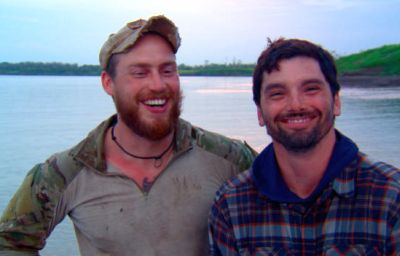 On why Grady and Bill were chosen:
There's no doubt that the new guys– Bill in particular– have gotten off to a rocky start with fans.
"We're seeing a pretty violent reaction to the new guys and I think people just don't like change," Christo said, adding that a lot of effort is put into finding suitable hosts for the show.
"When we look for talent for these shows, we make sure we find people with big character, and Bill definitely has a big personality," he said. "That can sometimes be off-putting to people. Let's be honest, Cody [Lundin] was a very unique individual as well. People got used to Cody, got to know Cody, and I think people are now just doing the same with Bill…I would say give Bill some time. I think everybody's going to end up liking him in the long run. Same is true for Grady. He's a military guy who can kind of rub people the wrong way with his approach, but that's kind of the nature of this show. There's something for everybody in this show."
"We had a casting company go through this with us," he said. "We went through a ton of people, 30 or 40 that we looked at, and then we got down to Grady and Bill."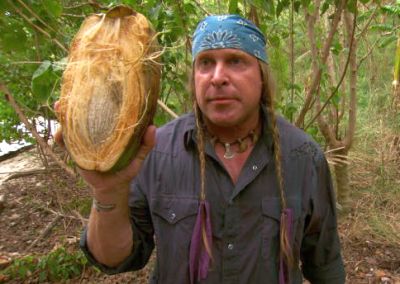 On whether any of the former hosts will ever come back to 'Dual':
If you've been holding your breath, hoping that Dave Canterbury, the popular 'Dual' host from Seasons 1 and 2, will ever come back, you should start exhaling now. According to Christo, that's never going to happen.
"Dave Canterbury is not coming back, I'm sorry," Christo said. "I wish I could tell you that he was."
Christo did not mention the chances of Cody coming back to the show; however, given the very ugly split that occurred between Cody and the Discovery Network in 2014, it's very unlikely. Christo also addressed the chances of Joe coming back to the show.
"Joe had had enough," he said. "Basically we ran our course with Joe. Mutually, he was ready to be done and we were ready to make a change."
Christo did seem more optimistic about having Matt return at some point.
"Everybody loves Matt," he said. "I would never say never. Matt might come back."
On what his plans are for casting future seasons:
Christo explained that he'd like to see the show have a small bullpen of hosts to choose from each season.
"You'll continue to see those transitions come," he said. "It's just the nature of 'Dual.' It's a very, very hard show. This show is going to continue to evolve whether people like it or not.
"What I'm trying to do is build a stable of folks that we can rotate in and out so that we can see different varieties of guys… getting mixed in together," Christo added. "And if that works out, you will start to see different combos of people. I'm actively casting right now for other people. I think change is going to become the norm in 'Dual' and I think eventually you, the viewers, are going to like that."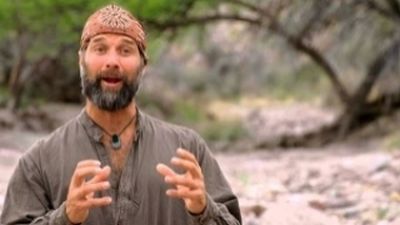 On whether we'll ever see a female host on 'Dual Survival':
While all of the 'Dual' hosts we've seen thus far have been very different from each other, all of them had one common trait: they were all men. Fans wanted to know if a woman survivalist will ever be featured on 'Dual.' Christo gave a very honest answer to the question.
"Absolutely, we'd consider a woman," he said. "We are a little bit worried that it would end up being more of a relationship show rather than hardcore survival. But we're definitely open to a female, we just have to be careful how we do it."
On the rumors that 'Dual Survival' is scripted:
"I wish! I wish we could script these shows," Christo said. "It would be a lot easier for everybody. We have no clue what's going to happen and we have no idea what these guys are going to want to do, or what they'll say to each other, or how it's going to go and that's the beauty of the show."
(Photos: Discovery)