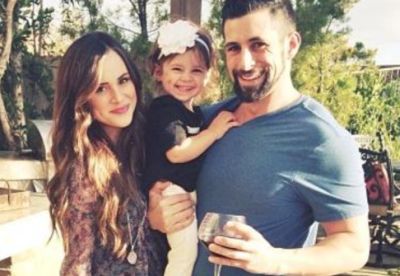 Last night's episode of The Bachelor showed Ben Higgins heading to "The OC' to meet up with contestant Amanda Stanton's family during Hometowns Week. Amanda, a single mother of two little girls, introduced Ben to her kids and explained that her daughters' father didn't show much interest in parenting the girls.
Amanda, who finalized her divorce from Nick Buonfiglia in June 2015 (three months before she left to go film for 'The Bachelor), once even stated on the show that her ex-husband doesn't want to spend time with their kids.
In a new interview with Us Weekly, however, Nick is speaking out about how he has been wrongly portrayed on 'The Bachelor' as somewhat of a deadbeat dad.
"I have always been a great father to my girls, and I always will be for them," he told the magazine, admitting that he did make mistakes in the marriage, however.
"[Amanda and I] married young, we had our ups and downs, I was able to learn from it," Nick said. "A lot of people got the wrong side, like I abandoned my kids — that's something I've seen in social media… I would [like to meet Ben]. He has a way different perception of me from what was said, and so does America. I definitely would like to show him the person I am and not the person he assumed I was from what was said."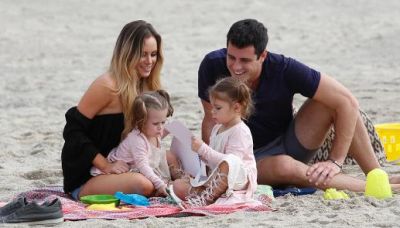 During her time on 'The Bachelor,' Amanda made reference to Nick seeking out girls on dating sites while he was still married to her.
"He had a very addictive personality and wasn't always the nicest person to me," Amanda told Ben during one episode. "I found an old cell phone of his, there was a bunch of text messages from ex-girlfriends…girls that he was meeting on dating sites and stuff like that."
Earlier this month, Nick posted a rant to his private Facebook page in response to the negative attention he's been getting due to the way Amanda spoke about him on 'The Bachelor.'
"I have done my absolute best to keep quiet to all these so-called 'critics' about my life, me as a father, and my failed marriage," Nick wrote on February 5. "First off, I never asked to be put in the spotlight, I was thrown into it. For people whom I do not know, and have no idea about my life, my kids, or even much about Amanda, to comment the horrible things they have said to me, is baffling."
Nick, who married Amanda in October 2012, also used the Facebook post to discuss why his marriage to Amanda went sour.
"I will set the record straight right now. Yes, I made mistakes in my marriage…I did not cheat on Amanda. Did I lie, sure, did I emotionally cheat, yes. As for the media, I have consulted with Amanda before I spoke to any magazine, as she gave me the go ahead," he wrote, referring to an interview he did with Life & Style in early February.
"After being completely thrown under the bus on national television, the article that was wrote was nothing but kind words about the mother of my children. Lastly, my children are the center of my world, and to have the relationship I do with their mother is something I hope thousands of other divorced co-parents can do."
Stay tuned for The Ashley's recap of Monday's 'Bachelor' episode. To read The Ashley's previous 'Bachelor' recaps, click here!
(Photos: Facebook, ABC)