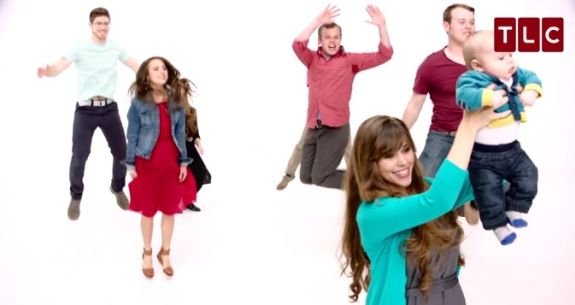 Last week, The Ashley told you that members of the Duggar family were spotted in their hometown, obviously being filmed for something. We now know what the former 19 Kids and Counting stars were up to…
Us Weekly has just confirmed that Jill & Jessa: Counting On has been picked up as a full series by TLC. The network, which cancelled '19 Kids' after the sex abuse scandal involving eldest Duggar kid Josh Duggar came to light last year, has released the first trailer for the full season, which will premiere in March.
From watching the first trailer, which features Jessa Seewald and her husband Ben in the forefront, it's apparent that TLC is trying to give the new show its own look. They've moved away from the graphics and style used on '19 Kids and Counting' and created a more modern look for the show.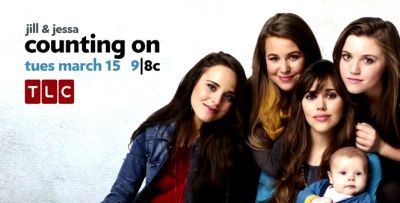 While the show may be called 'Jill & Jessa: Counting On,' it appears that many of the older Duggar kids will also be playing a big part in the show. John-David, Jinger, Jana, Josiah, JoyAnna and Joseph Duggar appear in the trailer, but the Duggar parents– Michelle and Jim Bob— are completely absent from the 35-second clip.
With Jill and Derick Dillard away in Central America doing mission work, it is not known how much they will appear on the show. However, Jim Bob and Michelle (and a camera crew) recently took a trip to visit them on the mission field, so that footage will surely make it onto the new series.
Although the three 'Jill & Jessa' specials that aired in November and December 2015 did very well in terms of ratings, many viewers are unhappy that any members of the Duggar family are coming back to TV. This was evident by the comments left on Us Weekly's Facebook page when the magazine broke the news of the new series.
"Are you kidding me?" one person wrote. "This disgusting, bigoted family STILL gets a platform to spew their hate? Wow TLC doesn't give a crap about anything except for ratings."
"I knew it!" another person commented. "What a crock. No way am I supporting this show or sponsors! Horrible decision."
You can watch (or hate-watch) 'Jill & Jessa: Counting On' starting on March 15. Check out the first trailer below:
(Photos: TLC)