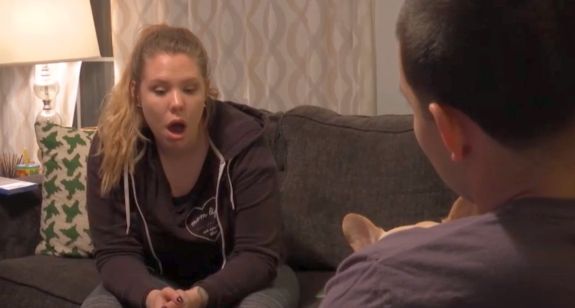 Teen Mom 2 fans got their first glimpse of the upcoming seventh season this morning, when MTV released the initial trailer for the new season. As to be expected, the trailer was chock-full of drama, tears and thankfully, plenty of camera time for our gal, Barbara Evans!
As The Ashley previously told you, Season 7 is shaping up to be full of interesting plotlines for Jenelle Evans, Kail Lowry, Leah Messer and Chelsea Houska. The first trailer covers everything from Leah losing primary custody of her twins, to Jenelle subbing out one "soulmate" for another–and plenty of other interesting stuff!
For those of you who are unable to watch the trailer, The Ashley has broken it down for you. Here are five things we learned from watching the first Season 7 trailer: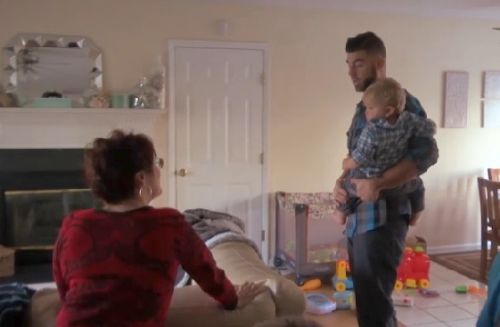 1. Jenelle's current beau, David Eason, may be her worst ever.
In the trailer, Jenelle's mom, Babs, is seen screaming at Jenelle's boyfriend, David. Although Jenelle has stated in interviews that her mother "loves" David, that is apparently not the case, at least according to the footage shown in the trailer. Babs can be heard screaming that David is "the worst boyfriend [Jenelle] has ever had."
While we do not yet know the full context of that argument, the fact that Babs is declaring David to be the worst of Jenelle's trashbag 'o' boyfriends is quite alarming. After all, Jenelle has previously dated criminal Kieffer "HIGH! HIGH! Delp; Gary Head, who once pled guilty to assault charges against Jenelle; Nathan Griffith, who was arrested multiple times during his relationship with Jenelle, admitted heroin user Courtland Rogers…and many other men who are hardly pillars of their communities.
Even Nate is concerned about Jenelle's new man. In the trailer, he is seen telling Jenelle that David, "just got out of prison for domestic violence."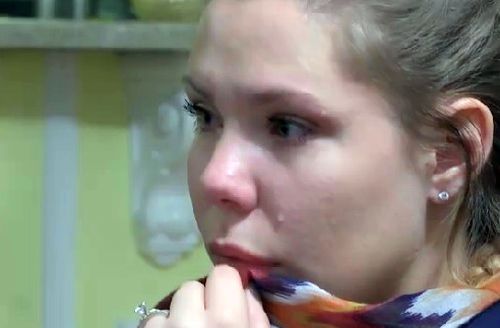 2. Kail Lowry suffered a miscarriage.
For the first time ever, fans learned that Kail suffered a miscarriage recently.
"You know how much I wanted that baby," her husband, Javi Marroquin, tells her tearfully in the trailer.
While it is not fully explained in the trailer, The Ashley can confirm that the miscarriage happened in November, before Javi was deployed.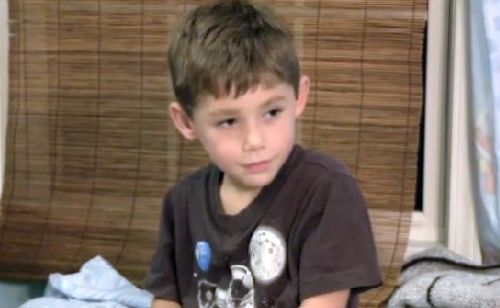 3.Even Jace is tired of Jenelle's merry-go-round of men.

Jace is only six years old, but he has already seen his mother become engaged to multiple guys and experience several more pregnancies (one of which resulted in his half-brother, Kaiser). In the trailer, Barb asks Jace if he thinks that his mother "gets a lot of boyfriends really fast." Jace responds by laughing and saying, "Yeah!"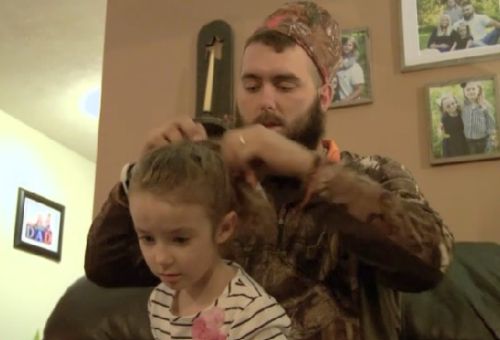 4. Corey Simms is a master at doing little girls' hair.
Who knew that Corey is a skilled hairstylist? In the trailer, Corey is seen helping Ali fix her hair, during the period where she and her sister, Aleeah, were living full time at his home. We also see clips of Corey's lawyer discussing the custody battle between Corey and Leah that ended in Corey being awarded full primary custody. (The exes have since agreed to a shared custody plan.)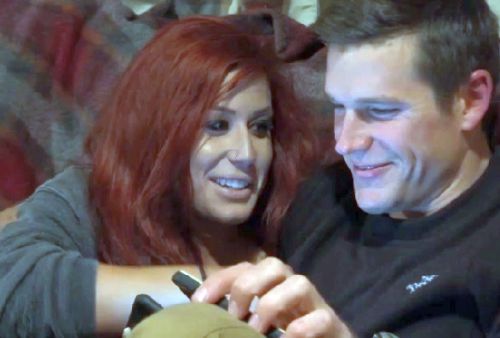 5. Chelsea Houska shouldn't even be on this show.
Chelsea was almost completely missing from the first trailer, which was mostly devoted to Jenelle's antics. In one of her only appearances, Chelsea is very briefly seen sitting on the couch with her fiance, Cole DeBoer, exclaiming that they are getting married. Even ol' Nathan (and his cut-up tank top) got more screen time than poor Chelsea did!
Chelsea's near-absence in the trailer was not lost on Chelsea or her father, Randy Houska.
"Don't blink or you'll miss my clips," Chelsea tweeted along with the link to the trailer.
Randy, however, celebrated the fact that his daughter didn't produce enough drama to warrant a lot of time in the trailer.
"You know life must be going good when @ChelseaHouska only gets 6 seconds in the MTV Teen Mom 2 trailer," he tweeted.
The seventh season of 'Teen Mom 2' premieres March 21 on MTV!
Watch the new 'Teen Mom 2' trailer below and click here to read about what else will be covered on the new season!
(Photos: MTV)