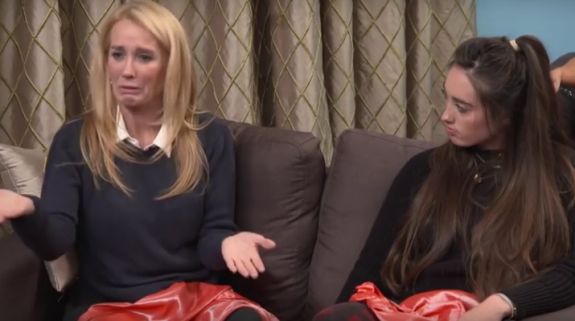 By Holly
What happens when you bring reality TV C-listers Heidi Montag, Kim Richards and Courtney Stodden together and put them all on a reality show together? Get ready to find out!
Lifetime has announced that all three women will appear on its new reality show The Mother/Daughter Experiment: Celebrity Edition. The show will follow Heidi, Kim and Courtney (as well as a few other 'celebrities') as they try to mend their broken relationships with their parent or child! (Think of it as Couples Therapy for train wreck mother/daughter couples.) All of the ladies will work with therapist Dr. Debbie Magids to try to fix their fractured relationships.
Let's meet the cast!
Heidi is bringing her mother Darlene Egelhoff, whom she had a blow-out fight with after her mother disapproved of Heidi's decision to have 10 plastic surgeries in one day. The women are also at odds over Heidi's marriage to Spencer Pratt.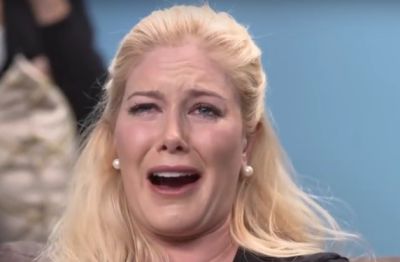 Courtney will be on the show with her mom, Krista Keller. (Maybe Krista will be able to explain to us why she thought letting her 16-year-old daughter marry a 51-year-old man was a good idea?) In the trailer, Courtney says she feels like Krista is using her to satisfy her own need for fame. Courtney's also a little ticked because she thinks her mom is after her husband, Doug Hutchinson. Naturally…
Kim has brought her daughter, Kimberly Jackson, to the house with her. Kimberly says she's tired of taking care of her hard-partying mother, and admits to feeling like the parent in the relationship.
The lesser-known celebs who will be starring alongside Kim, Heidi and Courtney include Natalie Nunn of Bad Girls Club fame, who is bringing her mother Karen Nunn; actress Shar Jackson and her daughter Cassie Jackson; and Jessica Canseco (ex-wife of baseball player Jose Canseco and star of Hollywood Exes), who will be bringing her model daughter, Josie Canseco, who was recently arrested for DUI.
The only thing that would make this train wreck better would be if Farrah Abraham and her mom Debra Danielsen were on it….and they almost were!
In the just-aired season finale episode of Teen Mom OG, Farrah is heard arguing with a show producer about not being able to appear on another reality show with her mother. From what The Ashley hears, this was the show they wanted to do. The Ashley's source tells her that Farrah and Deb also tried to get themselves onto the upcoming Family Therapy show on VH1.
This show has all the makings for a wild ride on the crazy train!
'The Mother/Daughter Experiment' premieres March 1 on Lifetime. Watch the first trailer below: