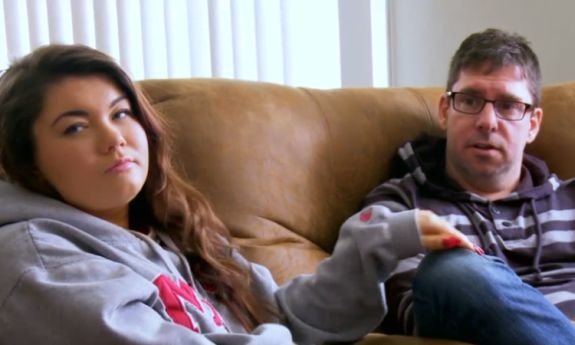 Over the past few weeks, there have been rumbles in the Teen Mom world that Amber Portwood had booted her fiance, Matt Baier, out of her life, after discovering that he has a plethora of child support charges against him, filed for seven kids. (Another woman claiming to be an eighth baby-momma of Matt's came forward last month in an exclusive interview with The Ashley.) While many fans hoped that the discoveries had finally led Amber to dump Matt, it seems that is not the case.
In fact, it appears that Matt and Amber are still very much together– and still planning to get married on October 10!
Matt confirmed that the wedding is still on via an interview with Life & Style. (If you're wondering why Matt did the interview instead of Amber, the reason is simple: Matt is not currently under contract with MTV and is free to do on-the-record interviews with the press. Amber, meanwhile, is under contract and has to get any interview she does approved by MTV.)
As further confirmation that Matt and Amber are still together, Amber defended her fiance on Monday night after mean tweets he wrote in 2014 were exposed. In addition, Amber continued to retweet positive comments about Matt, and continues to follow him on Twitter.
Anyway, in the interview, Matt revealed that Amber is still planning to have her 'Teen Mom OG' co-stars as part of her bridal party.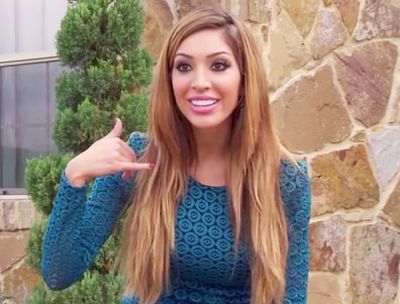 "They are all so close and have been through so much together," Matt said of Catelynn Lowell, Farrah Abraham and Maci Bookout. (Although they were once bitter rivals, Amber and Farrah have since made amends. They spent a lot of time together last month during the filming of the Season 5B reunion, and Farrah recently had Amber call in to be a guest on her new podcast.)
Anyway, Matt confirmed that Leah, Amber's daughter with Gary Shirley, will be the flowergirl at the wedding. (It is not yet known if all of Matt's kids will attend the wedding. It's unlikely, though, as they'd have to get an extremely large venue to accommodate all of his offspring!)
Also on the guest list? Amber's ex (and current nemesis) Gary.
"We will be inviting Gary to our wedding," Matt said.
Hopefully, Amber and Gary will be getting along better this fall than they are now. On Monday night, the exes lashed out at each other on Twitter while watching the Season 5B finale.
"Plz know anytime Amber wants to come see Leah she can," Gary tweeted. "I'm not the one who moved an hour away. She's doesn't come half time on her time."
"WTF? I come every single time and if there's something happening I always come next day..what an ignorant liar!" Amber replied. "Nothing but lies plain and simple..it's immaturity at its best. I wouldn't expect any different from him."
Maybe it might be best for Gary to just send a card…?
(Photos: MTV)