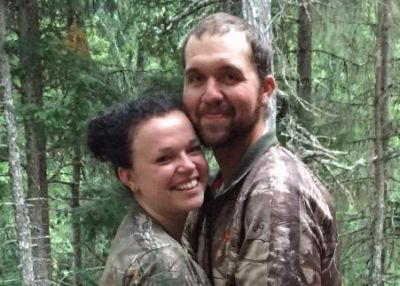 A Sister Wives star is getting ready to tie the knot– and for once it's not family patriarch Kody Brown!
Last year, 'Sister Wives' star Maddie Brown (who is the daughter of Kody and his second wife, Janelle) announced her engagement to family friend Caleb Brush. Caleb was shown asking Kody for Maddie's hand in marriage on an episode of the Brown family's reality show last season.
With 'Sister Wives' on hiatus, we haven't heard much from the Browns in recent months, but Maddie has been busy planning her wedding, which The Ashley has discovered is quickly approaching! Maddie will be walking down the aisle in just a few short months.
The Ashley has discovered that Maddie and Caleb are planning to get hitched on June 4 in Caleb's home state of Wyoming! The couple had previously stated that they plan to have their wedding outdoors in the country.
While that's not surprising (since Kody also has family in Wyoming), Maddie's plan for her wedding ceremony is: She has decided to ban kids from attending!
While The Ashley is all for brides taking a stand against having kids scream their way through their ceremony, it is a surprising rule, given that Maddie's own family has 11 kids under the age of 18! (That's including Kody's brand-new baby, Ariella, who was born in January to his legal wife, Robyn.) Maddie has not indicated if she will be making an exception to the "no kids" rule for her brothers and sisters.
Maddie and Caleb have stated that they do not intend to live the plural marriage lifestyle that Maddie's parents live.
"We are not living plural marriage," Caleb told People in September. "We support Maddie's family with their choice of living plural marriage and they support us with our choice in just marrying each other."
(Photo: Facebook)