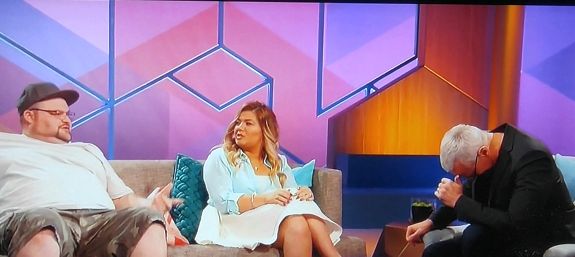 This is it: The Ashley's final recap of this season of Teen Mom OG. As we close another chapter in the Tale of 'Teen Mom,' let's take a moment to mourn those that we've lost along the way. This season, we had to bid farewell to several things, including, but not limited to Debra's "grown-up" wardrobe and, of course, Butch's mullet. (May it rest in peace.)
Anyway, The Ashley already recapped the first part of the Season 5B Reunion special. (You can read that recap here.) On Part 2, we will get to hear from Amber (and her mooch-in-shining-armor, Matt), as well as Catelynn and Tyler. And, as usual, good ol' Dr. Drew will be back to serve as the show's less-than-satisfying host.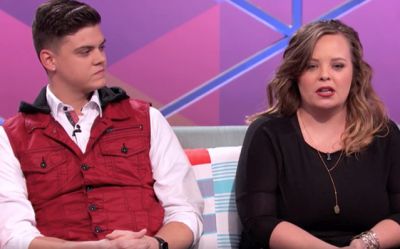 Part 2 kicks off with Dr. Drew sitting down with Cate and Ty on the Couch 'o' Fun. For some reason, Tyler has chosen to wear some sort of fishing vest for the occasion, but everyone is pretending not to notice.
We watch clips of Cate and Ty's wedding, and Dr. Drew brings up how "cool" it is to see all of the folks from 'Teen Mom' at the wedding. Catelynn and Tyler are talking about how much fun the wedding was, and how awesome it was to have almost everyone there.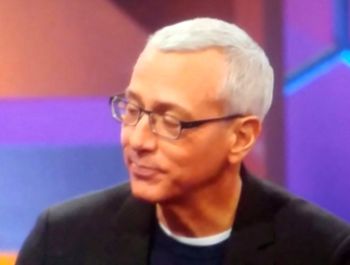 Meanwhile, Dr. Drew seems to be well aware that he didn't get invited to take part in the wedding festivities.
Next, we talk about Catelynn's depression, which is always a fun subject. Tyler talks about all of the activities he wanted Cate to take part in to help battle her depression.
"We need to do something…like running…or jogging…or…" he says. (Kind of a sledgehammer of a hint there, Ty. We get it, you want your wife to exercise.)
To keep things nice and light and fun, Tyler next talks about how he tried to hang himself in the backyard when he was a kid. He goes into specific detail about how he was just hanging from a tree, struggling to get down.
All jokes aside…why are we talking about this on MTV? This is a very serious topic that should be discussed in the privacy of a therapist's office. It shouldn't be laid out there like a gossip buffet for Dr. Drew to feast on. If nothing else, this should be made into some sort of "Very Special Episode."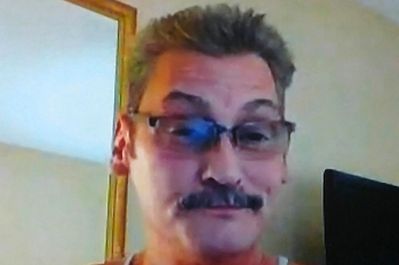 Luckily, things are about to get a lot better because…they're bringing out Butch! Unfortunately, Butch is still too fresh out of the clink to actually fly to New York to attend the taping. However, thanks to a tech-inclined production assistant, we are able to watch as Butch is literally beamed in via Skype.
Why the hell wasn't Butch being beamed into every reunion show? The Ashley certainly isn't the only one who would have liked to have seen jailbird Butch swing his mullet via satellite during the previous reunion shows. They could have worked that in right between Maci bitching and Amber screaming, "I'm DONE!" What a missed opportunity!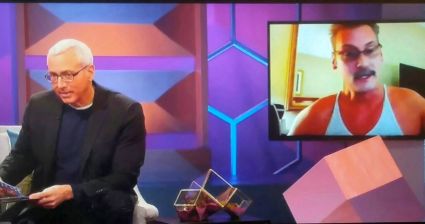 Butch looks really excited to be using "the technology" to join the fun. He's smiling ear to ear as the camera brings him into focus. (He has that same look on his face as those people who stand behind a newscaster and wave to the camera all awkwardly.)
Dr. Drew asks Butch how he feels about hearing Tyler talk about hanging from a tree. (UM?!) Butch states that he had no clue that Tyler had attempted suicide, and he feels bad that he gave his son the same trashcan childhood that he had. Butch gets teary-eyed when he talks about how great Tyler is, and soon Tyler and his mother, Kim, are all sobbing too.
"Whatever road got him here, hats off to you Butch," Drew says.
Really? The Ashley loves her some Butch, but…let's not be patting him on the back for having anything to do with raising a decent son. Come on, Drew.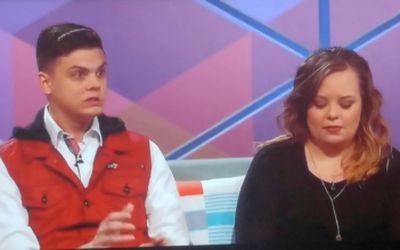 Butch talks more about the "swagger" he got in "the joint." Soon, he's talking about how hard it is to get dope when you're "outta the joint." Dr. Drew starts to look sweaty as Butch launches into a cuss-word-filled tirade about people getting their heads busted up in prison over the "her-o-annnn."
Well, that's a nice picture for the kiddies. Thanks, MTV!
Dr. Drew tries to bring the conversation back around to better things, like, Tyler's suicide attempt, but Butch AIN'T.DONE.TALKING.YET.
"Everyone can kiss my ass if they don't like what I say or do!" a fired-up Butch tells the Doctor.
"If I get stuck, and I need some advice…I'm calling Dr. Drew!" Butch announces. Meanwhile Dr. Drew looks like he's about to soil himself at the thought of someone giving Butch his phone number.
Dr. Drew finally realizes he needs to wrap this thing up, so he thanks Butch for his time.
"I did a good thing when I made Tyler, didn't I?" Butch cackles.
Ew. The thought of a Butch sperm swimming along will haunt my nightmares tonight.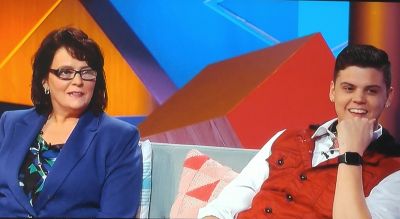 Since we still have a few minutes to kill in this segment, they wheel out the Ladies Who Have Loved Butch, aka Kim and Catelynn's mom April. Both ladies are looking spiffy. (The Ashley is not saying this in a sarcastic tone either; both Kim and April have really stepped up their appearances since they began filming 'Teen Mom.' Who could forget Kim's old poodle perm or April's…well…whole look from 2009-2014.)
Anyway, the moms discuss how different Butch is these days. Well, Kim does, but April has nothing to contribute, because she is technically not allowed to be in the same spot as the Butchanator, due to the non-contact order the courts have placed on them.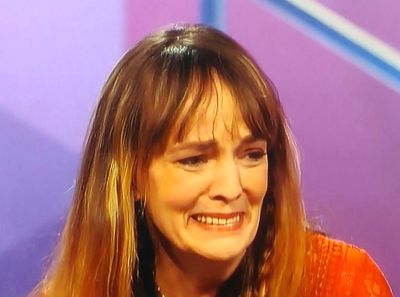 April says that she's not thrilled that she can't be around Butch. (While she states that it's because the arrangement makes it hard on Cate and Ty, we all know that, down deep, April misses Butch's sweet scent of man musk and bad decisions.)
Next, we jump over to the issue of Catelynn's post-partum depression. Since it's basically just a bunch of tears and stuff, let's just skip right along to Amber's segment so we can watch Dr. Drew grill Matt about his litter 'o' kids.
We start the segment off with Amber on the couch. (So…basically it's just like every other 'Teen Mom OG' episode). After watching some clips from the season (including one of Matt's epic threat of going "medieval" on Gary), Amber tells Dr. Drew that she and Gary have come to an agreement on having joint custody.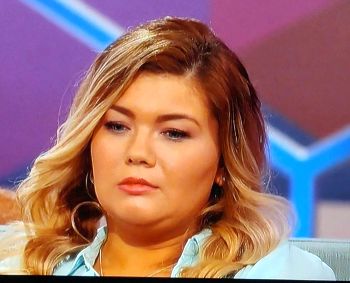 Dr. Drew can barely contain himself as he brings up the topic of Matt. Amber says that at the time Gary presented the papers that said Matt had seven kids, she knew about five. (Um…then why did ya say that he had two, Amb?)
She says that she was A-Ok with Matt having abandoned five youngins, but she got upset at the thought that he had two secret kids floating around the U.S.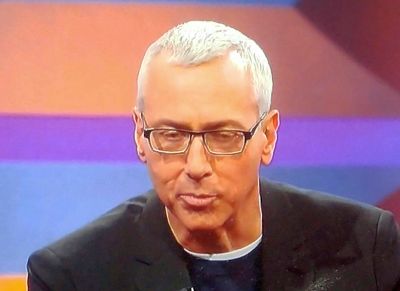 Drew looks totally confused and you can tell he's totally holding his tongue and trying not to call Amber out for sounding completely ridiculous. He asks her to clarify just exactly how many kids Matt has these days. Amber blows the question off, so Drew brings it back to Amber's custody battle with Gary. They wheel out Gary to talk about the big fight.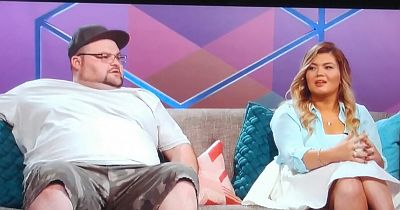 Amber says that Gary brought up the whole Matt kid situation to make her life seem unstable to help him win the custody war. Gary basically says that Amber has a history of dating bad dudes (who could forget Chris, the criminal that Amber met in a Wal-Mart parking lot years ago?) so he was looking out for her and their daughter.
Dr. Drew tries to keep things positive by praising Amber for not knocking Gary through the set wall for making that "Chris" comment. Gary admits that he still doesn't completely trust Amber. (The audience members laughed at this but– come on! She physically assaulted him multiple times. If the situation were reversed, no one would think it was funny that Amber was leery of Gary after multiple assaults.)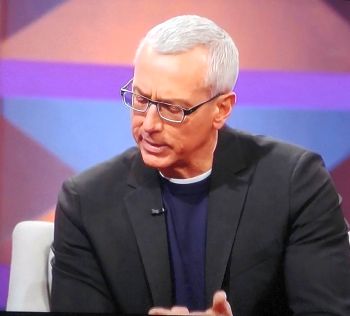 Drew asks Gary to say something positive about Amber, and he chooses to commend her for highlighting her hair.
Jesus God (Leah), I love Gary.
Dr. Drew can't keep himself from laughing. He knows how ridiculous 1) this show is and 2) he is for still being part of it. Gary then clarifies that he does not, in fact, like the hair highlights. He wants to be sure that everyone knows that.
It's time for Matt to make his way out to the stage. (His pockets are undoubtedly stuffed with free craft services snacks, of course.)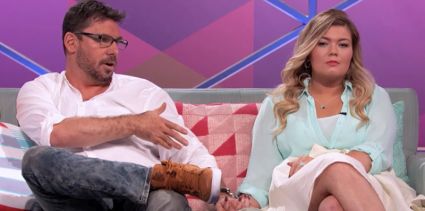 Matt immediately proclaims that Gary is full of crap. Drew brings up the fact that everyone in Amber's life seems to be worried about the Hunk 'o' Mooch that Amber calls her fiance, but Matt says that worry is unfounded.
Next we talk about his two …seven…five? kids. Matt says he didn't tell Amber the truth about them because he was ashamed of that part of his life.
Aww, Matt! Be sure to write that in your kids' baby books! That's something they'll want to cherish!
"Those were really painful memories for me so I kind of pushed them aside," Matt says.
Memories were pushed aside, as were the children, of course…
He explains that he didn't abandon his kids. Rather, they were "raised by families…wonderful families."
Well that's all and good, Matty but…they're supposed to be raised BY YOU! The fact that they were lucky enough to find a man willing to take care of them when their trashcan dad would not does not make up for your spreading your sperm and splitting on them. Geez.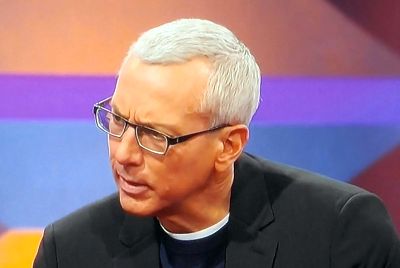 Drew is still trying to figure out how many kids we're actually talking about. Matt confirms that there are five kids total, and that Amber can rest assured that there are no extra kids of his floating around. (Um…except for this one, of course….and the two others whose moms are suing Matt for back child support, of course…)
"When you talk about things popping up, I can tell you what that is," Matt says.
Um…yeah, me too. Your penis….every five years or so, making illegitimate kids!
Matt admits that he was awful for years to all of the women that he boned and banished. He states that he left "wreckage" behind him. (Isn't that kind of like calling your kids "wreckage," Matt?)
Next, Matt explains how those other two kids got tied to him. He states that "somehow" his name got attached to something on a computer and he got sucked into it. He assures that it's been cleared up. (This was filmed in January but, as of today, Matt's name is still on those "extra" two kids' custody cases. In fact, he has a hearing for it later this month so…)
To up the drama even more, Dr. Drew brings out Gary and his wife Kristina. This is Kristina's first time making "The Couch," and she looks very nervous. Gary explains to Matt that he was just looking out for Leah and Amber when he presented the whole seven kids thing. Matt tells Gary that he's "cleaned up" some of the stuff.
"We're dealing with your whole life of trash," Gary says.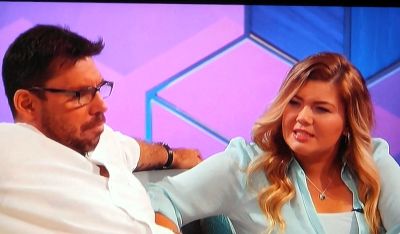 Amber then shoots Gary one of her trademark "kick ya down the stairs" looks, and Dr. Drew starts to get really uncomfortable.
Amber tells Gary that Matt is only being calm and nice to him because he's trying to be a bigger man than Gary.
Just gonna let that one slide right on by…way too easy…
"The reason I am being quiet is because I adore Leah," Matt says.
"Do you adore your own kids, though?" Gary shoots back. "How can I respect someone who's not there for his kids."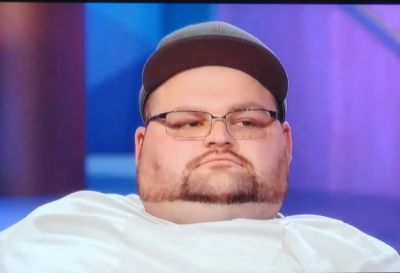 GARY FOR THE WIN! Who knew the Gar-Bear was full of so many zingers!
Amber and Matt laugh off Gary's statement but…he's totally right. Their reluctance to respond is kind of telling…
Amber simply states that Matt's kids are now in their twenties. So….apparently after you turn 20 you don't need a father figure in your life? Interesting….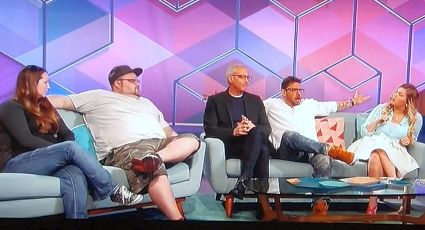 Drew actually sits in between Matt and Gary, as he seems to be worried that there will be some sort of physical altercation between them. (No one wants this to turn into yet another Very Special Episode.)
Matt assure the doctor that he's not going to fight anyone. (Who can blame him? All those free Goldfish cracker packs he's stuffed into his pockets would get damaged!)
"We have a lot more in common than you think," Matt tells Gary. (At that comment, Gary looks like he wants to heave up his entire lunch.)
To end this Reunion, they bring out all four 'OG' girls to chat. Drew basically Maci and Farrah if they still want to rip the fake boobs off the other's chests, and Maci says no. Farrah, of course, gives a very "Farrah" answer about "people" being negative. She says that she and Amber do get along, except for that time where all the other 'OG' girls toasted to what a hoe Farrah was, on Snapchat.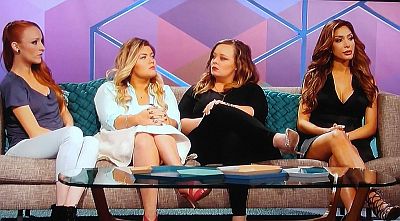 They, of course, show the video and Farrah gives that trademark vacant "Farrah anger" stare. Farrah says she's mad that the girls were making fun of her, despite having said that they had moved on from hating her. Catelynn brings up that Farrah was recently bagging on them in a podcast.
"Was I?" Farrah says. "Look at what you do."
Ladies, ladies, please. It's clear you hate each other. And that you express that hate in white trash ways. Can we just stop this whole argument now?
"I don't even go out of my way to engage in this conversation," Farrah tells Catelynn. "Goodbye."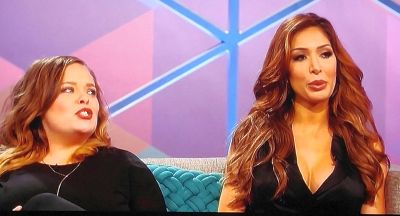 Um…you're still sitting next to her, Farrah. Awkward….
Drew then brings up out of nowhere that he and Farrah were not invited to Catelynn's wedding.
"Thanks for not inviting us," he tells her.
Meeeeeow!
Cate apologizes for calling Farrah a hoebag, and both girls reveal that they wish they had a better relationship. Farrah is actually making a lot of sense, which is creepy. She is making mature points and being really honest for once.
Because this show isn't just about drama and the extravagant lives these girls get to live, Dr. Drew has to ask them about birth control. Farrah and Catelynn confirm that they are on IUDs, while Amber says she's on the Depo shot. Maci says that she, too, is on the Depo shot.
Well, that and she's pregnant, of course…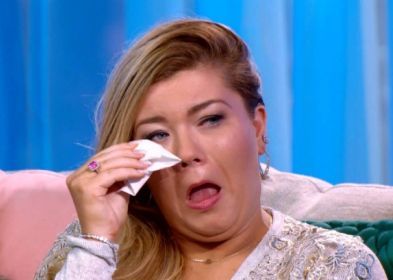 The episode ends with all of the 'OG' kids, parents, girlfriends and family members coming out.
That's it for this season of 'Teen Mom OG!' The Ashley will be recapping the upcoming season of 'Teen Mom 2,' so stay tuned!
To read The Ashley's recaps of this season's episodes of 'Teen Mom OG,' click here!
(Photos: MTV)