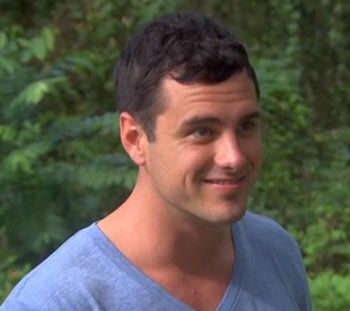 It's Bachelor Finale Night! Yes, kids, this is the night we 'Bachelor' fans have been waiting for all winter. Ben Higgins is going to select a mate at the end of tonight's episode and he and his beloved will go on to holy matrimony.
Just kidding…this is 'The Bachelor!' Even the producers are probably betting on how long it will take ol' Benny to be back to trolling the singles websites.
Ben has confirmed that he is currently engaged to either JoJo Fletcher or Lauren Bushnell…but will he stay engaged? If he follows in line with the other Bachelors and Bachelorettes of the past, Ben will be single again in no time!
There have been 29 seasons of 'The Bachelor' and 'The Bachelorette,' but only five seasons have produced a couple who ended up getting married. Check out the handy-dandy list below to see what happened to all of the 'Bachelor' and 'Bachelorette' stars and the person they chose to give their final rose to.
(Please note, The Ashley is aware of the one glitch on this list. She knows that Juan Pablo Galavis never proposed to his final girl, Nikki Ferrell.)
>
If you want to see what has happened to some of the women who "won" their seasons of 'The Bachelor,' click here.