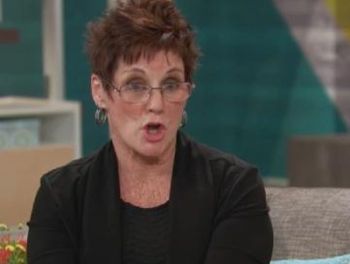 The Teen Mom 2 Season 7 premiere is only a week away! Last month, MTV gave us our first look at the upcoming season when it released the Season 7 trailer. (Click here to watch it and read The Ashley's thoughts on it.)
Earlier today, MTV released four more sneak peek clips to get us excited for Season 7. From the four clips we can see that a lot has changed for the 'Teen Mom 2' girls but some things remain the same for Chelsea Houska, Kail Lowry, Jenelle Evans and Leah Messer. 
Since The Ashley is aware that many of her readers live outside the United States and are not able to view the MTV videos from their country, she had taken the liberty to describe what's happening in each of the girls' clips!
In Kail's sneak peek, we watch as Kail takes photos with her sons Lincoln and Isaac. The photos, which Kail plans to use to promote her children's book, Love is Bubblegum, come out adorable, and Jo and a pregnant Vee are there to watch the shoot. Kail invites them to go out to eat with her and the boys after the shoot, but Kail's husband Javi doesn't want to come. His reluctance to attend the dinner results in an argument between Kail and Javi, and Javi gets mad that Kail won't bring Lincoln home before going to dinner. The scene ends with Kail hanging up on her husband.
Leah's sneak peek reminds us of her daughter Ali's very serious medical issues. This scene shows Leah taking her daughter Ali, who was diagnosed with muscular dystrophy several years ago, to a doctor's appointment. The doctor is concerned about how much the six-year-old has been falling lately. He informs Leah and her ex, Corey, that they will see Ali's ability to walk decrease in the coming year. The doctor also tells Leah and Corey that Ali will soon need to use her power wheelchair full-time.
Jenelle's sneak peek shows us that not much has changed in regard to Jenelle's relationship with her mother, Barbara. Jenelle and her trusty pal, Tori are sitting on Jenelle's porch when Barbara arrives to pick up Jace to take him home. After Babs mutters her famous line, ("Oh hi, Juh-nelle!") Jenelle pounces on her mom for daring to ask how her grandson, Kaiser is doing. When Barb brings up Jenelle's upcoming court date (one of three, actually), Jenelle again jumps all over her mom, causing Babs to break down in tears.
"There you go, crying again, as usual!" Jenelle hisses to her mother.
Chelsea's sneak peek is much more fun than the other three girls'. It starts off with Chelsea and her BFF Other Chelsey going in to wake up Aubree. It's Aubree's first day of kindergarten. After getting Aubree ready for school, Chelsea tells her daughter how proud of her she is.
To read what else will be featured during the seventh season of 'Teen Mom 2,' click here!