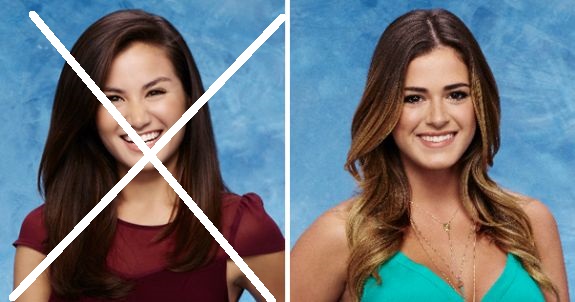 Caila Quinn may not have won Ben Higgins' heart (or that big fat Neil Lane engagement ring), but at least she won the title of next Bachelorette…
…or at least she thought she had up until a few days ago.
Bachelor franchise expert Reality Steve is reporting that poor Caila got the role of 'Bachelorette' swiped out from under her just days before the announcement was made on last night's "After the Final Rose" ceremony. Last night, Chris Harrison told the world that Ben's runner-up JoJo Fletcher would be the next 'Bachelorette,' despite the fact that the role had already been given to Caila!
Earlier this month, Caila was seen filming with a 'Bachelorette' crew in her Ohio hometown. While producers have been known to shoot opening packages and pre-production photos with multiple prospects before deciding, Reality Steve claims that this was not the case with Caila: she had already been given the job.
This past Thursday, however, 'Bachelor' producers decided to make a last-minute change and give the role of 'Bachelorette' to JoJo.
"[Early Friday] morning I received correspondence from someone telling me that Caila received a phone call Thursday night from producers who told her they were changing their mind and decided to go with JoJo as the 'Bachelorette,'" Reality Steve reported.
"As for Caila and why she was filming in Ohio on March 3rd? Basically, she got played. They led her to believe it was her, she was convinced it was her, they shot her intro package that day in Ohio, then they told her at pretty much the last minute, 'We decided to go with JoJo.'"
Although publicly, Caila has handled the switcharoo with class (she tweeted a congrats to JoJo and Ben's new fiance Lauren Bushnell), Reality Steve reports that she is very upset about what went down.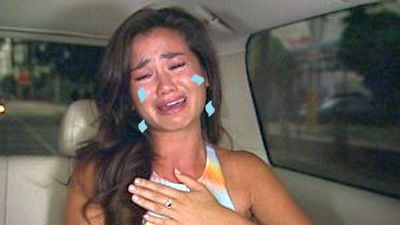 "From everything I've heard, Caila is not happy, nor should she be," Reality Steve reported. "However, when you're dealing with the slime that are these producers, you should always prepare yourself for the worst so that when it inevitably happens, you're not disappointed.
"The best answer of why they changed their mind? Because they can," Reality Steve wrote. "Simple as that. Sucks for Caila that they strung her along and she got the rug pulled out from under her at close to the 11th hour…"
A similar situation happened a few years back when producers were torn between farmer Chris Soules and race car driver Arie Luyendyk Jr. for the Season 19 'Bachelor' star. They had both men film opening segments, but ultimately decided to go with Chris as the 'Bachelor.' Arie was none-too-happy about it, and made sure everyone knew it via a bitter Twitter post in August 2014.  
Arie commented on the Caila/JoJo situation last night on Twitter and showed that he's clearly not over the switch that the producers pulled on him two years ago…
@SeanLowe09 seems to be a trend ?

— Arie Luyendyk Jr. (@ariejr) March 15, 2016
(Photos: ABC)