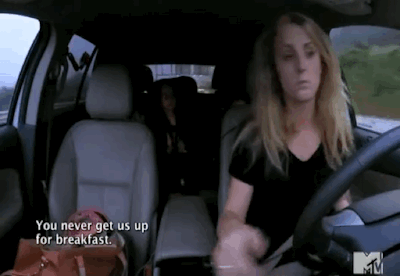 The seventh season of Teen Mom 2 premiered on Monday night, and the first episode had the Internet all fired up! While all four of the moms took some heat for their actions in Episode 1, it was Leah Messer who got the bulk share of the online criticism. After the episode aired, Leah took to Twitter to try to defend her questionable parenting choices.
Most of the nay-saying stemmed from one scene in which Leah was shown driving her three children to school. Already running late, Leah piles the girls into her car without giving them breakfast or anything for their lunch boxes. At one point, Leah's daughter Aleeah tells her mother that, "I'm cold and I don't have nothing to eat."
"The Internet" was outraged over the scene, but Leah assured her followers that the kids did not starve.
"Noo Grace was being a drama queen that morning," Leah tweeted. "They eat as soon as they get to school."
Leah did not indicate, however, when exactly the twins were able to eat breakfast at school, since they were shown arriving just before the bell rang.
Leah also took some heat for being shown texting and driving during the same scene. When a follower reminded her that it's illegal to text and drive in Leah's home state of West Virginia, Leah tweeted a response.
"I don't always text and drive, but your entitled to assume whatever you like," she wrote.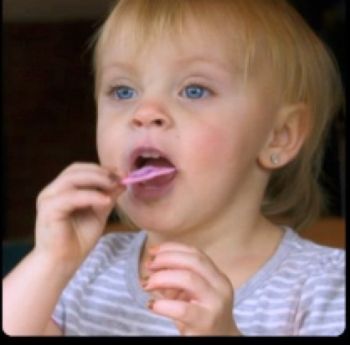 One of the most eye-popping scenes during the episode showed Leah going to lunch with a friend. Her youngest daughter, Addie, came along and, during the course of the meal, Leah was seen opening Sweet 'n' Low packets for Addie to guzzle. While this particular scene had fans on Twitter outraged, Leah shrugged off the hate.
"She was sneaking it while I was filming and MTV caught her. Lol," Leah tweeted of Addie.
Leah later told a fan that she has a hard time dealing with fans who question her parenting choices.
"It does hurt my feelings tho," Leah wrote. "My girls scream to be with me because I AM a GREAT MOM!"
The Ashley will be doing a full recap of the premiere episode of 'Teen Mom 2' Season 7, so stay tuned!
(Photos: MTV)