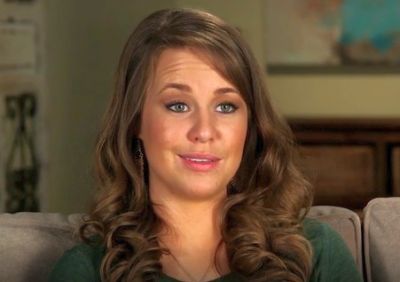 Jana Duggar has watched several of her siblings get married and start families and, while she has been constantly badgered by the press and even her own family as to when she'll get married too, Jana has seemed reluctant to discuss the topic at length.
In an interview with a producer of Jill & Jessa: Counting On, Jana was asked to imagine what her life will be like in five years.
Jana, who recently turned 26, seemed reluctant to answer the question at first. It's no surprise, though. Poor Jana has been inundated with questions about when she will marry, given that her two younger sisters are already married with children and, by Duggar standard, being 26 and unmarried is quite unusual.
After struggling to answer the question, Jana finally opened up about her desire to have her own family, and the awkward situation that her being 26 and unmarried often puts her in.
"That's a hard one," she says in a new clip. "I don't really know what the next five years will look like. I guess in some ways you have hopes and dreams. Maybe I'll meet the one and get married and have kids and stuff."
Jana is visibly uncomfortable discussing her future, but the producer presses on, bringing up that, while Jana isn't married yet, it's not for lack of men trying.
"There have been different guys come along and ask but they haven't been, I don't know, the right one," Jana replies. "I'm not just out to get married to the first one that comes along."
Jana seems to catch herself after making that statement, almost as if she remembered that her sisters Jill Dillard and Jessa Seewald did, essentially, marry the first guys that came along and were interested in them.
"I mean, sometimes it can be tempting. It's like, 'Oh, I really want to be married!" Jana says.
She mentions that watching Jill and Jessa spend time with their husbands is sometimes hard for her.
"Your siblings that are married and have little ones are, like, going out on dates and doing their things…" Jana says before describing her current situation.
"[I'm in] this weird in between stage. I'm not a younger one, but I'm not an older married one with kids," Jana says. "[I'm] just being busy with where God has me right now and being content in this place and learning as much as I can and go on and live life."
Jana's love life (or lack thereof) has been the subject of many rumors (including a ridiculous one about Jana dating football star Tim Tebow).
During a 2014 interview, Jana's father Jim Bob Duggar confirmed to People magazine that Jana has caught the eye of many men, but she hasn't felt compelled to being the courting process…yet.
"Jana is one of the prettiest girls in the world and one of the sweetest girls," he said. "There have been a lot of guys who have been interested in her. I have gone to her about each one, and so far she hasn't felt that is the way the Lord is leading."
When and if that time ever comes for Jana to start courting, don't expect her to settle with a pretty boy. In a preview for this week's episode, Jana confirmed that she like a manly man.
"[I want] a hard-working guy, not an office-type guy," Jana said. "I want dirt under nails!"
Here's to hoping that Jana eventually gets her burly dreamboat!
Watch the full video clip below:
(Photo: TLC)