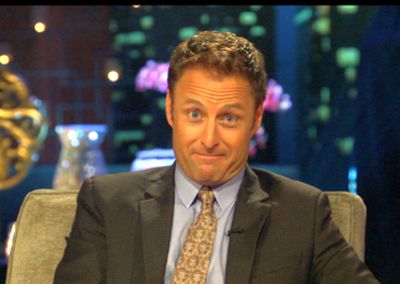 It's that time of the year again! The TV networks are deciding which shows get cancelled and which ones get renewed and, with news breaking every day about various shows, it's hard to keep track of everything!
The Ashley only cares about reality shows, so she's put together a handy list of shows and their current fates. The Ashley will continue to update this list as the networks release more information on our favorite shows!
If you don't see your favorite reality show listed below, its fate may not have been decided yet, so keep checking for updates! The Ashley has also included the next premiere date for the shows, if they are currently available.
Here are the shows that have had their fates decided so far:
90 Day Fiance (TLC):   Renewed
Alaskan Bush People (Discovery):   Renewed
American Idol (FOX):   CANCELLED (Final season ends April 7)
American Ninja Warrior (NBC):   Renewed (Returning June 1)
America's Got Talent (NBC):   Renewed (Returning May 31)
America's Next Top Model (The CW): Picked up by VH1 after cancellation, will be revamped. (Click here for more info!)
Are You The One? (MTV):   Renewed
Bachelor (ABC):   Renewed
Bachelorette (ABC):   Renewed (Returning May 23 with JoJo Fletcher as The Bachelorette)
Bachelor in Paradise (ABC):   Renewed (Returning this summer)
Barnyard Builders (DIY):   Renewed (Returning April 24)
Basketball Wives: LA (VH1):   Renewed (Returning this summer)
Beyond Scared Straight (A&E):   CANCELLED
Big Brother (CBS):   Renewed (Returning June 22)
Big Brother After Dark (POP):   Renewed (Returns this summer)
Big Freeda: Queen of Bounce (Fuse):   Renewed
Bizarre Foods: Delicious Destinations (Travel):   Renewed
Black Ink Crew (VH1):   Renewed (Returning April 4)
Botched (E!):   Renewed (Returning this spring)
Cake Boss (TLC):   Renewed (Returning this summer)
Celebrity Family Feud (ABC):   Renewed (Returning this summer)
Chopped Junior (Food):   Renewed (Returning April 26)
Dancing with the Stars (ABC):   Renewed
Dallas Cowboy Cheerleaders: Making the Team (CMT):   Renewed (Returning in August)
Dating Naked (VH1):   Renewed
David Tutera's CELEBrations (WE):   More episodes coming this spring
Dr. Jeff: Rocky Mountain Vet (Animal Planet):   Renewed (Returning April 16)
Dog and Beth: On the Hunt (CMT):   CANCELLED
Extreme Weight Loss (ABC):   Renewed (Returning this summer)
FABLife (ABC):   CANCELLED
Ghost Hunters (SyFy):   Renewed (Returning this summer)
Growing Up Hip Hop (WE):   Renewed (Returning in 2017)
Hellevator (GSN):   Renewed  (Returning this fall)
Hell's Kitchen (FOX):   Renewed
Hollywood Medium with Tyler Henry (E!):   Renewed
Hotel Hell (FOX):   Renewed (Returning May 17)
I Am Jazz (TLC):   Renewed (Returning this summer)
I Love Kellie Pickler (CMT):   Renewed (Returning in August)
Ink Master (Spike):   Renewed (Returning this summer)
Ink Master: Redemption (Spike):   Renewed (Returning this summer)
Jay Leno's Garage (CNBC):   Renewed (Returning this spring)
Keeping Up with the Kardashians (E!):   Renewed (Returning May 1)
Kendra On Top (WE):   Renewed (Returning April 1, Click here to watch the first trailer!)
Knock Knock Live (FOX):   CANCELLED
Lip Sync Battle (Spike):   Renewed
Little Big Shots (NBC):   Renewed
Little Women: NY (Lifetime):   Renewed (Returning in May)
Love & Hip Hip: Atlanta (VH1):   Renewed (Returning April 4)
Marriage Boot Camp: Reality Stars (WE): Renewed
Married at First Sight (A&E):   Renewed (Click here for info on the next season!)
MasterChef (FOX):   Renewed (Returning June 1)
MasterChef Junior (FOX):   Renewed
Masters of Flip (W):   Renewed (Returning this spring)
Match Made in Heaven (WE):   Renewed
Million Dollar Listing New York (Bravo):   Renewed (Returning April 21)
Mob Wives (VH1):   CANCELLED
Mythbusters (Discovery):   CANCELLED
Overhaulin' (Velocity):   CANCELLED
Party Down South (CMT):   CANCELLED
Penn & Teller: Fool Us (The CW):   Renewed
Property Brothers (HGTV):   Renewed
Real Housewives of New York City:   Renewed (Returning April 6)
River Monsters (Animal Planet):   Renewed (Returning April 7)
Shahs of Sunset (Bravo):   Renewed (Returning April 10)
Skin Wars (GSN):   Renewed (Returning in April)
Shark Tank (ABC):   Renewed
Sister Wives (TLC):   Renewed (Returning this spring)
Sons of Winter (Discovery):   CANCELLED
Southern Charm (Bravo):   Renewed (Returning April 4)
So You Think You Can Dance? (FOX): Renewed (Returning May 30)
Survivor (CBS):   Renewed
Swamp People (History):   CANCELLED
Teen Mom 2 (MTV):   Rumored to be renewed, not confirmed yet
Teen Mom OG (MTV):   Renewed  (Not confirmed yet by MTV, though)
The Amazing Race (CBS):   Renewed
The Briefcase (CBS):   CANCELLED
The Celebrity Apprentice (NBC):   Renewed
The Challenge (MTV):   Renewed ("Rivals 3" premieres May 4. Click here to see the full cast list.)
The Last Alaskans (Discovery):   Renewed (Returning April 12)
The Rich Kids of Beverly Hills (E!):   Renewed (Returning April 17)
The Sing-Off (NBC):   CANCELLED
The Vanilla Ice Project (DIY):   Renewed (Returning April 23)
The Voice (NBC):   Renewed (Click here for details on the next season!)
Untold Stories of the ER (Discovery Life):   Renewed through 2017
Unusually Thicke (POP):   Renewed (Returning this fall)
West Texas Investors Club (CNBC):   Renewed
Who Do You Think You Are? (TLC):   Renewed (Returning April 3)
(Photo: ABC)