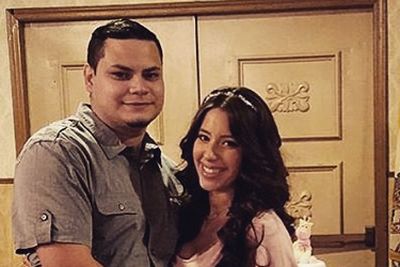 It seems that Chelsea Houska and Cole DeBoer aren't the only Teen Mom 2 stars who have a wedding on the horizon!
The Ashley can exclusively reveal that Jo Rivera has just proposed to his longtime girlfriend, Vee Torres!
The couple welcomed their first child together, daughter ViVi, last year, and although Jo has said in the past that he wasn't ready to get married, it seems that his opinion has changed. Jo and Vee are now officially engaged!
Many fans of 'Teen Mom 2' are unaware that Jo and Vee have been together longer than any other couple currently on 'Teen Mom 2.' They began dating in 2012, when Vee appeared in Jo's rap music video. (Yes, there's a rap music video…)
The Ashley will have more details soon, but she can confirm that Jo had been planning to propose for some time, and that this was not a spur-of-the-moment proposal. The Ashley does not know if the proposal was captured by MTV cameras.
Check out the photo of Vee's ring below: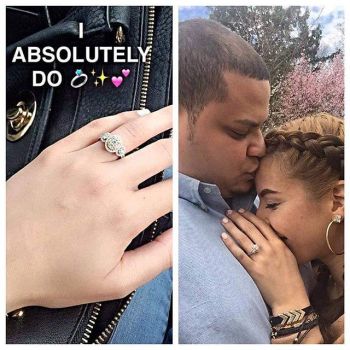 UPDATE: Jo has confirmed his engagement!
"It's been a long time coming but I'm so happy to finally been engaged to the woman of my dreams! Very excited for our big day," he tweeted on Monday afternoon.
(Photo: Instagram)