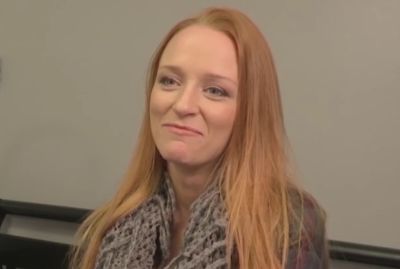 When Teen Mom OG star Maci Bookout named her first son Bentley back in October 2008, it caused the name to soar in popularity for the next few years. (It's still in the Top 100 names for boys in the United States currently.) She's due to give birth to her third child in May, and the unique name she's picked out for him may once again skyrocket in popularity.
Earlier this year, Maci revealed that she and her fiance, Taylor McKinney, were still deciding between two names for their son: Connor Reed and Maverick Reed. Maci told MTV News that Taylor liked Connor, while she was pushing for Maverick.
It seems that Maci got her way in terms of the baby name. According to The Blog Wire, Maci announced the name of her son at her baby shower, which appears to have been held over the weekend.
The site captured what appears to be Snapchats posted by someone who attended the shower. The wall decorations clearly read "Maverick Reed" as the baby's name.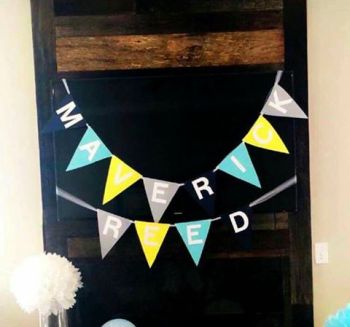 Other photos showed Maci wearing both a "Mother-to-be" and a "Bride-to-be" sash. (She and Taylor became engaged in January, right before Maci claims she discovered she was pregnant.)
Maci and Taylor are also parents to daughter Jayde Carter. Maverick Reed is scheduled to join the family on May 30.
(Photos: MTV, Facebook)