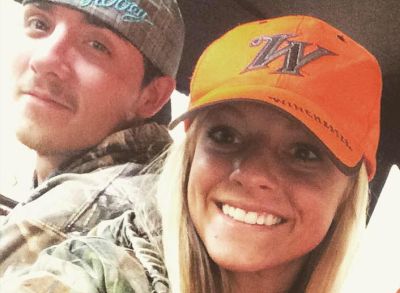 Is Teen Mom 3 star Mackenzie McKee about to become a single mom to three kids? That's what a new story from TMZ is stating. According to the article, which was posted today, Mackenzie is currently pregnant with her third child, a baby boy due on September 7.
The article also stated that Mackenzie and her bronco-ridin' husband, Josh McKee have split (again).
The Ashley decided to do some more investigating….
Obviously, this story seemed fishy to The Ashley, as she knows that Mackenzie's manager is usually the person who plants any story you see about Mackenzie on TMZ. The Ashley also knows that TMZ works with Mackenzie's manager to get scandalous stories out into the news. (Who could forget the "leaked sex tape" scandal involving Mackenzie from last year!?)
Josh and Mackenzie are currently following each other on every social media outlet that they both have (even their private accounts), and both sides of their family still follow both Josh and Mackenzie. Just yesterday, Mackenzie posted a Snapchat in which Josh is seen attempting to catch a mouse in their house.
While Josh and Mackenzie have had plenty of relationship problems in the past, The Ashley believes that they are not actually split, and that part was added to the pregnancy story to get more headlines. The Ashley can not 100 percent confirm this yet; however, a source close to the couple tells The Ashley, "they're still together. I have no idea where that rumor came from."
Is Mackenzie pregnant? Most likely, yes. Us Weekly is confirming the pregnancy, and anyone who has followed Mackenzie's story knows that she is one of the most-fertile girls to ever come out of the 16 and Pregnant franchise! Mackenzie and Josh are already the parents of four-year-old son Gannon and two-year-old daughter Jaxie, and Mackenzie has had several additional pregnancies throughout her life.
In 2010, Mackenzie suffered a late-term miscarriage with a baby boy the couple planned to name Oakley. She became pregnant with Gannon soon after the miscarriage, and gave birth in 2011. She then gave birth to Jaxie, and got pregnant for a fourth time, but again miscarried. This will be the 21-year-old's fifth pregnancy (that we know of).
The Ashley believes that Mackenzie is, indeed, pregnant, but that she is still very much with her husband. Mackenzie even seems to be mocking the TMZ story (which is odd, because her own manager is almost surely the person who planted it on the site)! She jokingly tweeted that she was now allowing two of her friends "to join me in my marriage with Josh so we can be on TLC sister wives."
Hey– they'd be more interesting to watch than the current 'Sister Wives' cast, the Brown family!
UPDATE: Mackenzie's mother, Angie Douthit, has confirmed that Mackenzie and Josh are, indeed, expecting their third child, but haven't been very vocal about it due to "medical reasons." Angie also confirmed that, despite this TMZ report, Mackenzie and Josh are still together.
(Photo: Facebook)