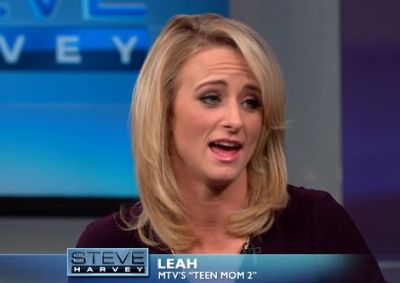 Who knew Leah Messer was such a great dancer!? In a preview clip of Monday's episode of the Steve Harvey daytime talk show, the Teen Mom 2 star is seen dancing around the questions she's asked about her alleged drug habit.
Leah, who has been repeatedly accused of having a drug problem by her ex-husbands and the media, has denied that she is/was dependent on the "Happy Tabs." However, Steve Harvey wanted to get real answers from Leah regarding her 2015 stay in rehab. Unfortunately for Steve, though, Leah did her best to avoid answering his tough questions.
"You were in rehab, I understand," Steve says to Leah. "Was it due to drugs…What was it?"
Leah, who was accompanied on the show by co-star Kail Lowry and Dr. Drew Pinsky, basically side-stepped the question and gave Steve an answer that had nothing to do with what he had asked her.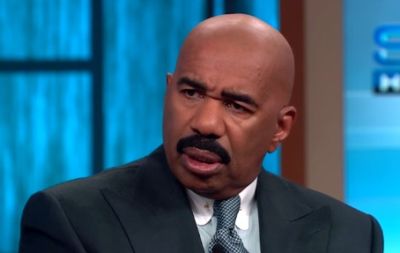 "It took me quite some time to decide whether I was going to go [to rehab] or not," Leah says.
(As The Ashley exclusively told you last year, MTV basically forced Leah to go to the 'hab, and she bolted the first time she was set to go.)
"I'm from West Virginia and everyone that I was around didn't quite support me going away," Leah says. "They didn't think it was good."
During the sixth season of 'Teen Mom 2,' Leah was shown heading to the Sierra Tucson rehab center in Arizona to deal with her anxiety and depression.
"I knew I was suffering from something but I didn't know what it was, I just knew that I was suffering," Leah says. "I needed help."
Although Leah's ex-husbands, Jeremy Calvert and Corey Simms, as well as other people around her have stated that Leah was dealing with dependency issues, Leah has denied it.
The full segment of 'The Steve Harvey Show' featuring Leah, Kail and Dr. Drew airs Monday, April 18. (The show was taped last week.)
Watch the preview clip below: