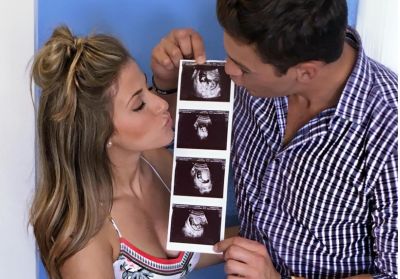 One things for sure: MTV reality star Tony Raines certainly has no fertility problems!
Tony, who we first met on The Real World: Skeletons and will see on the upcoming season of The Challenge: Rivals III, has announced that he is about to become a father again, just months after welcoming a baby daughter with his 'Real World' ex, Madison Walls. 
This time around, his baby-momma is Alyssa Giacone, his high school sweetheart and one of the two ex-girlfriends who appeared as Tony's "skeletons" on 'The Real World.'
Tony posted a photo of him and Alyssa holding sonograms of their baby, along with the caption, "11 years in the making."
In another post, Tony showed off photos from the recent diaper party his friends threw him. Surprisingly, Madison and Harper (her daughter with Tony) were shown in one of the photos. Madison seems to have no problem with her ex becoming a father again. In fact, she seems downright excited about it!
Yesterday she posted a photo of her, Alyssa and Baby Harper.
"In this life I believe that everything happens for a reason," the photo's caption read. "Harper will be blessed to have a sibling in her life! Congratulations guys!"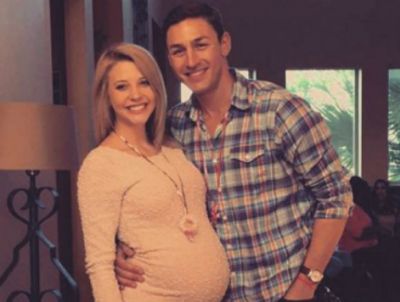 Tony's brother Shane, who appeared with Tony on 'The Challenge: Battle of the Bloodlines,' revealed that Tony's frequent impregnation of his exes has actually brought everyone involved closer together.
"We are all happy that we are adding one more to the family and we all love each other," Shane wrote on Instagram yesterday. "This in a weird way brought everyone together better than I would've ever expected. So please just respect this crazy beautiful journey that's taken place. It's all a blessing."
Although he's about to be a father of two, Tony apparently hasn't tamed his party boy ways. Earlier this month, he was arrested for being drunk in public in South Carolina.
Let's hope he wins 'The Challenge: Rivals III'– he could certainly use the diaper money!
(Photos: Instagram)