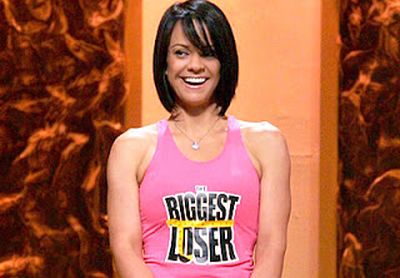 Ali Vincent became the first female to win The Biggest Loser back in 2008, shedding a grand total of 112 pounds by Finale night. On April 15, Ali, who went on to appear on a plethora of 'Biggest Loser' promotional products, marked the eighth anniversary of her big win with a very personal Facebook post in which she admitted that she has since gained back all of the weight she lost on the show.
"In the past 8 years I have had my ups and my downs," Ali wrote yesterday. "I have had successes and I have had major losses. I have gone from feeling alone to having thousands of people reach out with support. I have experienced ultimate highs that I could have never dreamed of as well as nightmares I wouldn't wish on an enemy. Quite frankly some of them have gotten the better of me and I have struggled."
In the past, Ali has admitted to struggling to keep the weight off, but in yesterday's Facebook post, she got very honest about how much weight she has gained back, revealing that she now weighs close to the 234-lb. weight that she was when she started 'The Biggest Loser.'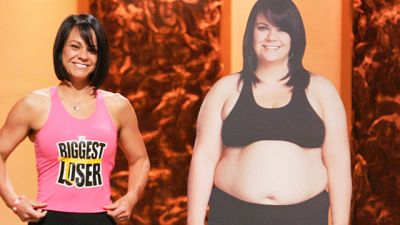 "On April 16th I did one of the hardest things in my life I joined Weight Watchers and weighed in close to the weight I started at on 'The Biggest Loser,'" Ali wrote. "I swore I would never be there again, be here again. I couldn't imagine a day again that I would weigh over 200 pounds. I feel ashamed. I feel embarrassed. I feel overwhelmed. I feel like failure."
In an interview with Us Weekly, Ali said she gained about 70 pounds in the last year.
"When I first went on the show I weighed 234.7, and now I'm, like, 234.8," Ali said.
"People recognize me but … they never even put it together that I was the girl that won 'The Biggest Loser,'" she told the magazine. "When I tell them how they know me, they look me up and down with this confused look on their face. It makes me not want to leave the house."
Ali went on to reveal that she has struggled with her fertility (which may have been the cause of some of the weight gain), and that she was worried that the show's fans would criticize her for gaining back the weight she worked so hard to lose on the show.
"I've decided to feel proud of myself again! To hell with shame!" Ali wrote. "I've been so afraid and worried of public shame and ridicule that I've created more pain for myself than anyone else can but not anymore."
Today, Ali posted that she has received nothing but positive comments and encouragement from fans since her posting her emotional message yesterday.
Ali is not the first 'Biggest Loser' contestant to admit to gaining most or all of the weight back after the show. In 2013, former contestant Suzy Hoover (whose husband Matt Hoover won the Season 2) wrote a very honest Facebook post about the reality that 'Biggest Loser' contestants face after they leave the ranch.
"More Biggest Losers gain their weight back than maintain," Suzy wrote. "They are real people. Going [on] TV doesn't quick fix cure all."
(Photos: NBC)