If you're going to chuck a glass at your ex-boyfriend's new girlfriend, apparently South Carolina is the state to do it in!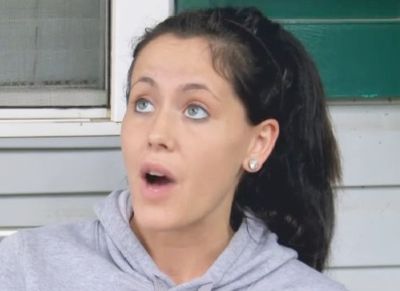 Teen Mom 2 star Jenelle Evans learned this today after she was found not guilty of third-degree assault and battery by by a six-person jury in South Carolina.
The charges stemmed from an August 2015 incident in which Jenelle allegedly threw a mason jar full of water at the head of Jessica Henry, the current girlfriend of Jenelle's ex, Nathan Griffith. Jenelle was arrested after the incident and requested a jury trial. She was facing up to 30 days in jail if she had been convicted.
Jenelle took to Twitter on Friday to reveal the verdict in the case.
"I'll be happy to tell you first … Not guilty," she tweeted.
Jenelle's lawyer, Amy Lawrence, later confirmed the verdict to Radar Online.
"The trial is over and she was found not guilty," Amy told the site.
Jenelle's charges have been a big part of the current season of 'Teen Mom 2.' On this week's episode, Nathan revealed that he was tired of Jenelle never having to pay for her assorted crimes. In the police report of the incident, Jenelle claimed she was in fear of Jessica and meant to only throw water at her, but accidentally threw the jar the water was in as well.
Although the assault and battery charges have been dropped, Jenelle will still be spending a lot of time around the courthouse. She is currently involved in custody battles for her two sons, Jace and Kaiser.
Jenelle will next be heading to Los Angeles to film the 'Teen Mom 2' Season 7 Reunion this weekend. It's unlikely that Nathan will attend the reunion, but he has yet to speak out about that, or the results of the trial.
(Photo: MTV)