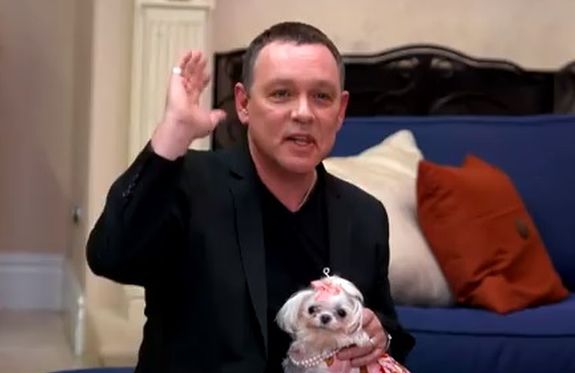 Get ready for a very special episode of The Mother/Daughter Experiment because this week there will be a special guest on set! Doug Hutchinson will be arriving to the 'Mother/Daughter Experiment' house! (Has someone informed Doug that this is a reality show about families, not an adult film meant to satisfy his fantasy that Krista was talking about last episode?) Just checking…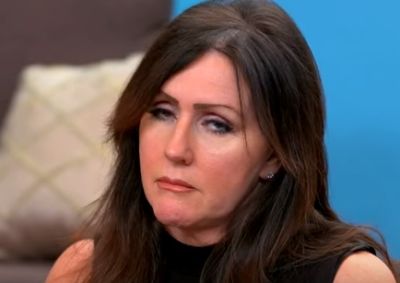 Doug, the husband of Courtney and the potential lover of Courtney's mother Krista, is here to  verify if some of the things that Krista and Courtney have been saying about him are true. Did Krista really try to put the moves on Ol' Doug? Is that why the mother/daughter relationship exploded? This should be good.
Before we can get to the good stuff, however, all the pairs go into the therapy room where we have to pretend to care about anyone else on this show…but let's face it, we don't.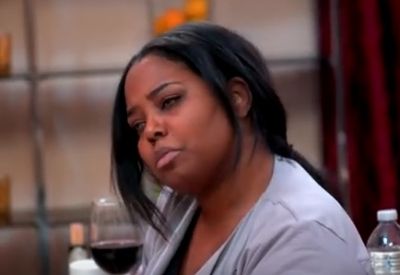 Except Shar. Shar is awesome.
They discuss the argument that broke out between Natalie, Kimberly and Cassie the previous night. As always, Shar is always the voice of reason.
"All of this other stuff is stupid," Shar says. "It is ridiculous and it is not why we're here."
Next, Dr. Debbie starts the individual therapy. Cassie is up first. Of course the first thing the therapist wants to bring up is the fact that Kevin Federline left Shar for Britney Spears when Cassie was younger.
"It wasn't fair that I had to be happy all the time because I knew how sad you were," Cassie said.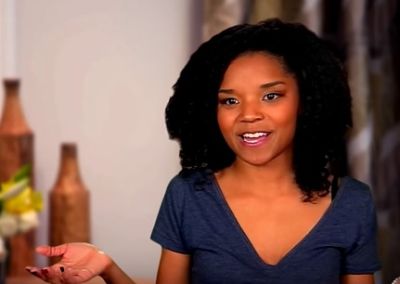 Cassie also revealed that she was getting bullied at school every day during that time. (I guess when your Mom's former boyfriend runs off with an aging hillbilly pop singer, you become the butt of the playground joke.) Cassie and Shar seem to make peace with their past.
It's Courtney and Krazy Krista's turn next. Courtney is dressed like bad Sandy from "Grease" for some reason.
Finally, it's the moment we've all been waiting for— Creepy Doug shows up. Krazy Krista is pretending like she doesn't want to see him, but we all know she'd bang him right there on the therapy couch if she could. Doug arrives with gifts and a tiny dog.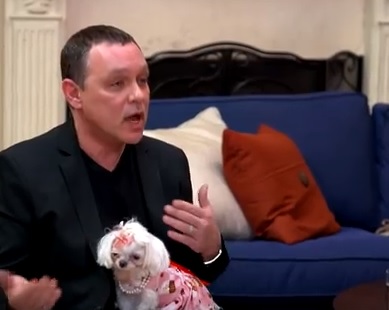 All of the other moms are giving him side eye. He sits down on the couch with them and starts telling his and Courtney's love story.
"We basically fell for each other over two and a half months of emailing," he says, while Shar is looking at him like he's crazy. "After I found out Courtney's age, I had a really frank talk with Krista."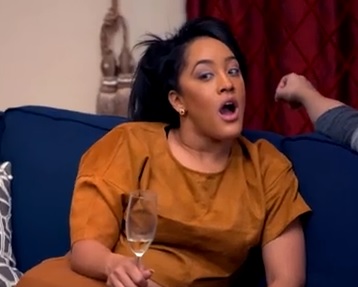 Um…you should have been having a "really frank talk" with Chris Hanson of To Catch a Predator, bro.
Doug said Krista told him that she thought he was a good person and she didn't have any problem with this 50-year-old marrying her 16-year-old daughter. Shar's looks just keep getting crazier and crazier. Doug tells them that Courtney was being "courted" by tons of men. (Is she a Duggar?)
He says Courtney was even being courted by sheikhs in the Middle East. Um…
"How are sheikhs  finding a 16-year-old?" Natalie asks.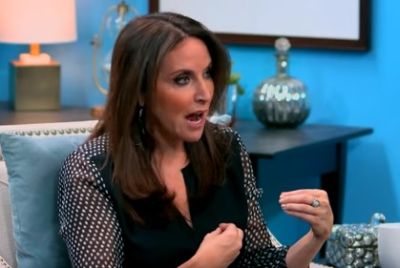 Finally, Doug walks into the lion's den with Courtney and Krista. The doctor tries to get the truth, but it's basically a he said, she said situation. He says Krista came on to him shortly after he married Courtney. Krista denies this. Doug denies having an emotional or physical affair with Krista. They basically resolve nothing.
Courtney and Doug go to her room to trash talk Krista. Krista goes out to trash talk them to the other moms.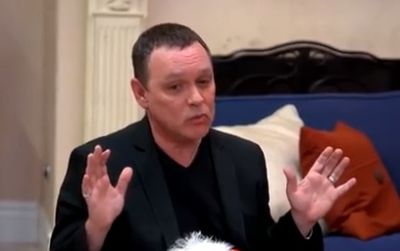 They start talking about how Courtney and Doug met. Krista said they started communicating by email after Doug saw her modeling pics. Krista said she was monitoring the emails and then Cassie throws the best shade ever (she learned that from her mama).
"What in God's name is the point of monitoring if it's not going to stop 50-year-old men coming at your 16-year-old daughter?"
In.The.Face.
Krista said she didn't know exactly how old he was.
"Yeah but you knew he was grown," Shar says.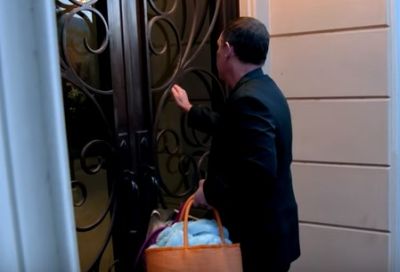 That night they all decide to get into their bikinis and get wasted. Afterward, Natalie, Josie, and Heidi decide to go take a bath together. (Anyone wanna bet that Ol' Doug is peepin' in the bathroom window and drooling while watching this go down?)
The group bath results in Heidi and Natalie getting extremely drunk (as per usual). Heidi is vomiting (as per usual). Karen and Natalie are in each other's face and screaming (as per usual).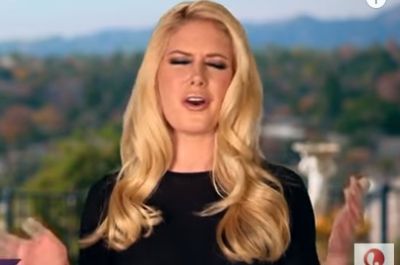 Next week on the season finale, Natalie and Karen continue to fight and Kim gets taken away in an ambulance. Stay tuned!
To read our previous recaps of 'The Mother/Daughter Experiment,' click here!
(Photos: Lifetime)