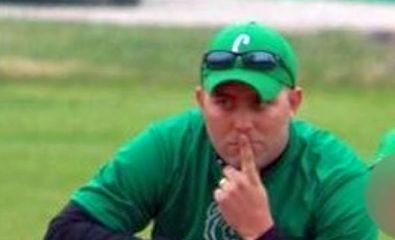 Corey Simms, is that you!?
The Teen Mom 2 star is nearly unrecognizable in a new photo posted by his father, Jeff Simms, earlier today. Corey, who has had some sort of facial hair since we first met him on Leah Messer's episode of 16 and Pregnant back in 2010, bid his burly beard and mustache farewell recently, opting for a bare-faced, clean shaven look that we've never seen him sport.
The Ashley is aware that a man shaving isn't exactly news but…Corey looks like a completely different person!
Jeff posted the photo to his Instagram account showing a bare-faced Corey coaching his daughters' T-ball team. Many fans were questioning if the man in the photo was even Corey, due to how different he looked.
"What a difference without the beard!" one fan commented.
"He looks like Jeremy," another wrote.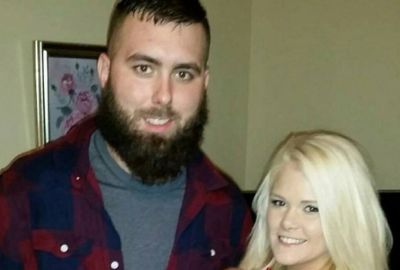 While most of the cast of Teen Mom 2 is in Los Angeles this weekend filming the Reunion special for Season 7, Corey opted to stay home. Leah's other ex-husband, Jeremy Calvert, also chose not to attend.
The Ashley's source tells her that their reason for missing the reunion was simple.
"There was really no reason for Leah's guys to go this time," the source said. "Last time, Jeremy's segments didn't even air. It's a huge effort to fly across country for them, since they are in West Virginia, arrange for child care, take off work, etc, just for a weekend of shooting. They don't care about the free trip or anything at this point. They'd rather stay home."
Corey (and his newly cleaned face) also kept his twin girls home from the Reunion this time.
"Bubbles and T ball are always more fun than LA trips," Jeff explained.
(Photos: Instagram, Facebook)