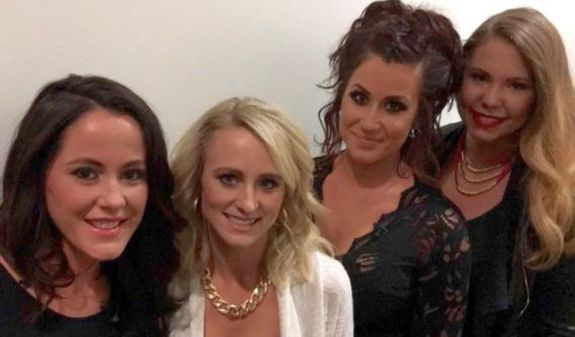 The Ashley wanted to wait until she had official confirmation from multiple show sources before posting this but…she can now confirm that Teen Mom 2 Season 8 is officially happening!
According to The Ashley's show sources, the cast is currently filming Season 8. In fact, they never stopped filming following the end of Season 7, so Season 8 will pick up right where Season 7 left off. (MTV may dub this new season "Season 7B" as they've done with other seasons in the past. The Ashley cannot confirm what it will be called. 
The Ashley is well aware of Internet rumors stating that certain girls have quit the show, but The Ashley can confirm that all four girls have signed on for Season 8, despite what you've read. The Ashley did tell you that one of the four girls was reluctant to sign on, but she eventually did agree to do another season for one simple reason: the money.
"It's the same story every season," one source tells The Ashley. "Someone says they are done with the show, but honestly, no one is going to turn down the money. [The girls] are used to making astronomical amounts of money, so it's not like they can go back to a normal job and live the same lifestyle."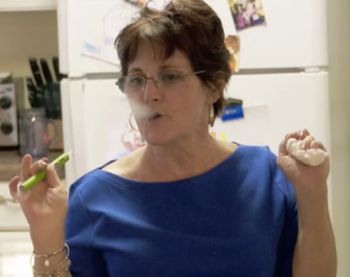 While the four main girls have all signed on, one of The Ashley's sources tells her that Leah Messer's ex-husband Jeremy Calvert is still adamant about cutting ties to the show. (The Ashley told you that in March.) Chelsea Houska's ex, Adam Lind, has stated that he, too, is done with 'Teen Mom 2,' but we will have to wait and see if the men change their mind. After all, they are making a ton of money from their appearances on MTV, which is not easy to say goodbye to.
Anyway, Season 8 should be full of drama. It will likely cover Chelsea's wedding to Cole DeBoer (although Chelsea will not be allowing MTV to film the actual wedding for the show). It will also cover Javi Marroquin's homecoming (although he is still on deployment for several more months), Jenelle's recent court drama and more!
The Ashley will keep you posted on all things related to Season 8. In the meantime, however, catch up on The Ashley's 'Teen Mom 2' Season 7 recaps by clicking here!
(Photos: Facebook, MTV)