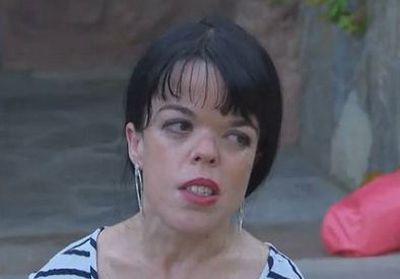 Briana Renee Manson is back at home after spending nearly a week in the hospital. The pregnant Little Women: LA star, who was hospitalized last week because she was experiencing early labor, called the hospitalization "the most terrifying life experience" on her Facebook page on Wednesday.
According to People, Briana is now back home, since her doctors were able to slow down labor and eliminate her contractions. She is currently six months pregnant.
Although Briana was in the middle of filming the upcoming season of 'Little Women: LA,' production had been halted while Briana was in the hospital.
Her husband, Matt Ericson, was reportedly closely monitoring who visited and spoke with Briana while she was in the hospital. According to Briana's father, Matt had banned him and other members of Briana's family from visiting her.
According to People's source, Briana will continue to be monitored and will remain on bed rest.
(Photo: Lifetime)