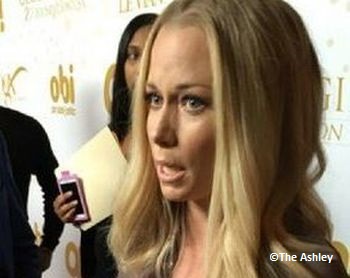 Kendra Wilkinson has never been one to shy away from taking revealing photos (she was a Playboy model, after all!) However, Kendra showed off her body for a different reason on Sunday, and it caused quite a stir on social media.
In honor of Mother's Day, the Kendra On Top star bared her stretch marks in an Instagram photo to show how much motherhood has changed her once-super-svelte stomach. 
"Look what my 2 babies did," she captioned the photo, which shows her wearing a tummy-baring sports bra. "They made me happy. #happymothersday."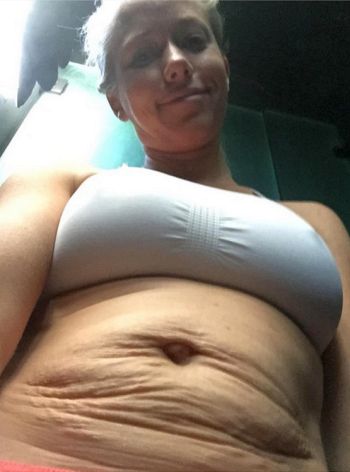 While Kendra has been known to get negative comments on her social media accounts because of her posts, this post had the opposite effect. Women commended the reality star for being open and honest about how her body has changed.
"She used to be a Playboy bunny and she is embracing her babies. You should have no shame! You're beautiful!" one wrote in the comments of the photo.
"It's nice to see someone with a real mommy body after giving birth," another woman wrote.
Kendra is the mother of six-year-old Hank Jr. and one-year-old Alijah, both of whom were fathered by Kendra's husband, Hank Baskett. Earlier this year, Kendra exclusively told The Ashley that she has no plans to have more children.
"No way!" she said on the red carpet of an event in March. ""I love my body the way it is now!"
(Bottom photo: Instagram)