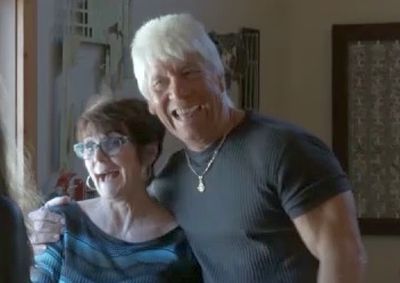 Last week, MTV answered our prayers and released a special video series featuring Teen Mom 2 star Barbara Evans. The series, called "A Bae for Babs" followed Jenelle Evans' mother as she went on four blind dates. The series gave 'Teen Mom 2' fans a chance to see Barb in a new light– doing something other than fighting with her daughter or caring for her grandson, Jace.
In an exclusive interview with The Ashley, one of Barbara's four dates is speaking out about his experience filming the video, and revealing what Babs is really like in person. Gerald Jackson, the buffed country boy that took Barbara to a winery during Episode 3, says that Barb is "a great lady!"
Gerald, who is a part-time actor, said he first found out about the web series when he saw a casting notice posted online.
"I sent in my resume and profile and guess what–I got a call that I was one of four guys selected for the date!" Gerald told The Ashley. "[There was] no audition, just an interview by telephone. [The producers] wanted someone that had a good personality and someone who wasn't shy. That fit me perfectly!"
Although Babs has a huge following thanks to her appearances on 'Teen Mom 2,' Gerald said he knew very little about her before going on the date.
"I only knew what they told me–[that she is] Jenelle's mother on 'Teen Mom 2' and she's on the show. They told me her age and that she's very funny with a Boston accent!" he said.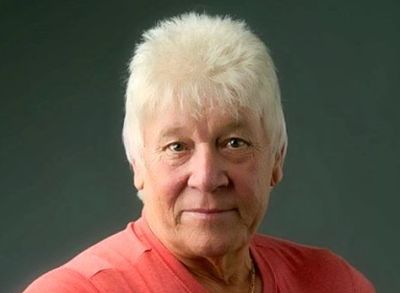 According to Gerald, the filming process took much longer than what you'd expect for a short video.
"The filming was awesome, I enjoyed our date," he said. "We started filming about 1 p.m. [and filmed] until about 6 p.m., with a few breaks in between filming. The producer did not tell us what to say, only that this would be unscripted and to be ourselves, just like if there weren't any cameras filming us. There were no lines to learn."
At the end of their date, Barb rated the experience an 8 out of 10. Gerald said that he, too, enjoyed the date and is eager to take Barb out again. (Perhaps out for dancing? This guy had some mad skills on the dance floor, as we saw on the video!)
"Would I date Barbara again? Yes!" Gerald told The Ashley. "MTV did not give me her contact info, but she did tell me where she worked. I didn't ask for her telephone number but I should have. I would love to see her again and I would love to appear on 'Teen Mom 2!'"
Our gal Babs seemed to make quite an impression on Gerald.
"I have to say my date with Barbara Evans was one of the best I've had!" he said.
If you missed 'A Bae for Babs,' you can click here to watch the videos and read The Ashley's recap of each date! Or, watch the episode containing Barb and Gerald's date below!
(Photos: MTV.com, courtesy of Gerald Jackson)